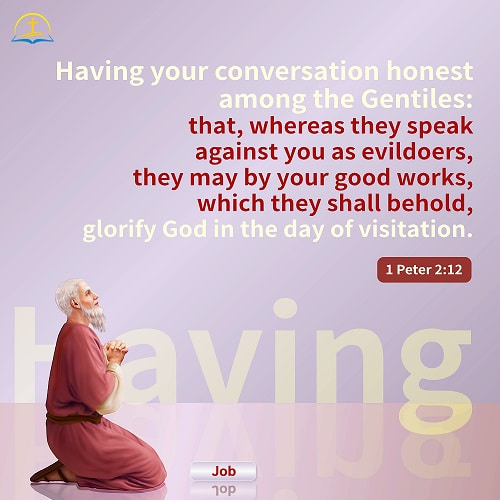 1 Peter 2:12
Having your conversation honest among the Gentiles: that, whereas they speak against you as evildoers, they may by your good works, which they shall behold, glorify God in the day of visitation.
---
• See our beautiful collection of Bible Verse Images.
Chat With Us!
If you want to go deeper into Bible study and learn the news of the Lord's return, you're welcome to contact us at any time.