Either make the tree good, and his fruit good; or else make the tree corrupt, and his fruit corrupt: for the tree is known by his fruit.
– Matthew 12:33
Thought on Today's Verse:
The Pharisees spread rumors by saying that the Lord Jesus used Beelzebub, the king of demons, to dispel demons. Jesus rebuked the Pharisees, saying: "For the tree is known by his fruit." Here the Lord Jesus teaches us how to discern people with the parable of the tree and its fruit.
The fruit said by Jesus refers to the living out of a person. From one's living out, we can know what kind of person he is. For instance, the New Testament recorded that the scribes and Pharisees not only condemned and resisted Jesus but spread rumors to lure the Jewish people into doing evil with them. Through the Pharisees' actions, we can see that they don't like the truth but value status. If we have no discernment, we will be deceived and have a share in their sins!
I couldn't help remembering a sentence in the Book of Proverbs, "He that walks with wise men shall be wise: but a companion of fools shall be destroyed" (Proverbs 13:20). We should learn to discern people by their fruits according to Jesus' words.
Extended Reading:
• Why Did the Pharisees Oppose the Lord Jesus?
• Three Principles for Christians to Identify Rumors
---
Today's Verse Illustrated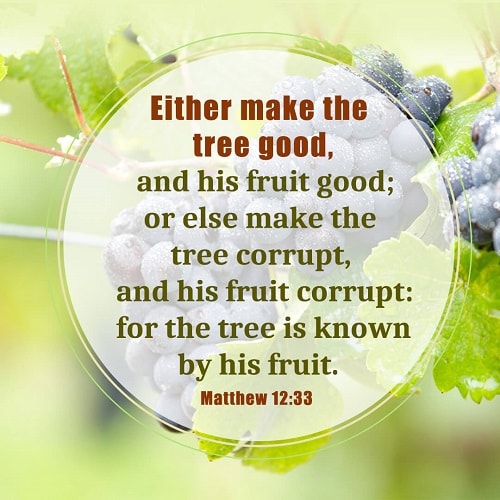 ---
• We welcome you to use our Bible Verse of the Day to enrich your spiritual life.
Chat With Us!
Now disasters are growing in scale. It is the most important thing to welcome the Lord soon. Our sermons will help you find the way.