And out of the ground the LORD God formed every beast of the field, and every fowl of the air; and brought them to Adam to see what he would call them: and whatever Adam called every living creature, that was the NAME thereof.
– Genesis 2:19
Thoughts on Today's Verse…
God brought all the wild animals and birds to Adam to let him name them; and whatever Adam called every living creature, then that was its name. From this we can see that God has no arrogance, self-rightness, or argumentativeness. This is the revelations of God's disposition and even more, His essence, which is not possessed by any created being. God's word says, "At that moment, if it were a corrupted person or Satan who was with Adam, they would have certainly rejected what Adam was doing. To prove that they have the ability to think independently and have their own unique insights, they would have absolutely denied everything Adam did: "You want to call it this? Well, I'm not going to call it this, I'm going to call it that; you called it Tom but I'm going to call it Harry. I have to show off my brilliance." What kind of nature is this? Is it not wildly arrogant? But does God have such a disposition? Did God have any unusual objections to this thing Adam did? The answer is unequivocally no! Of the disposition God reveals, there is not the slightest ounce of argumentativeness, arrogance, or self-rightness. That is abundantly clear here."
You might be interested in: Where Did Man's Intelligence Come From?
---
Today's Verse Illustrated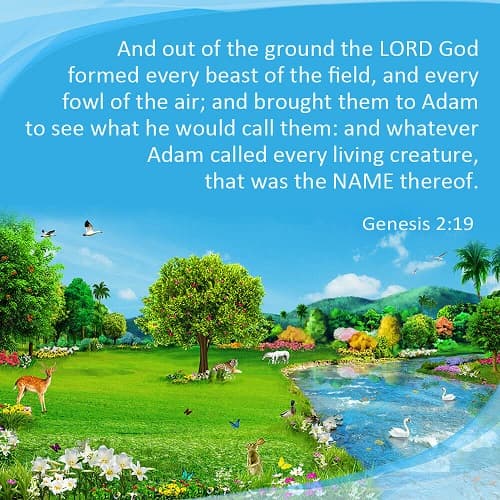 ---
We welcome you to use our Bible Verse of the Day to enrich your spiritual life.
Chat With Us!
Now disasters are growing in scale. It is the most important thing to welcome the Lord soon. Our sermons will help you find the way.