Bible Verse of the Day – Genesis 6:9
Today's Verse
These are the generations of Noah: Noah was a just man and perfect in his generations, and Noah walked with God.
Thoughts on Today's Verse…
Why did Noah be called  a just man and perfect by God? Because Noah had not seen God's person and did not know much about God, but when God commanded him to make the ark, he never speculated God's intentions, never asked when God would destroy the earth with a flood, and never asked whether he could survive or not. To God's command, he just simply obeyed and followed. Just as God's word says: "His essence—the essence of his actions was obedience, not second-guessing, not resisting, and moreover, not thinking of his own personal interests and his gains and losses. Further, when God said He would destroy the world with a flood, he did not ask when or try to get to the bottom of it, and he certainly did not ask God just how He was going to destroy the world. He simply did as God instructed. However God wanted it to be made and made with what, he did exactly as God asked and also commenced action immediately thereafter. He did it with an attitude of wanting to satisfy God."
You might be interested in: What Should We Learn From the Story of Noah?
Today's Verse Illustrated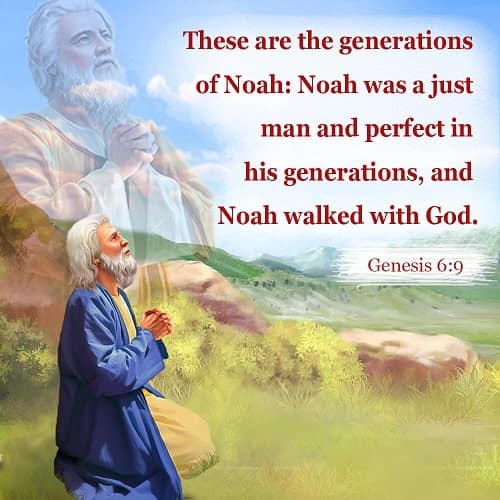 Leave a Reply