Wash you, make you clean; put away the evil of your doings from before my eyes; cease to do evil; Learn to do well; seek judgment, relieve the oppressed, judge the fatherless, plead for the widow.
– Isaiah 1:16-17
Thoughts on Today's Verse…
God's word requires us to put away the evil of our doings. Though we believe in the Lord and our sins have been forgiven, we have often lived a life where we commit sins during the day but then plead guilty to them at night. God said, "But as he which has called you is holy, so be you holy in all manner of conversation" if we are still bound in sin, can we be qualified to meet the Lord? One day, I saw a paragraph of God's word in a spiritual book, "The sins of man could be forgiven through the sin offering, but man has been unable to resolve the issue of just how he can no longer sin and how his sinful nature can be cast away completely and be transformed. The sins of man were forgiven because of the work of God's crucifixion, but man continued to live in the old, corrupt satanic disposition. As such, man must be completely saved from the corrupt satanic disposition so that the sinful nature of man is completely cast away and never again develops, thus allowing the disposition of man to be changed. This requires man to understand the path of growth in life, the way of life, and the way to change his disposition. It also needs man to act in accordance with this path so that the disposition of man can gradually be changed and he can live under the shining of the light, and that he can do all things in accord with the will of God, cast away the corrupt satanic disposition, and break free from Satan's influence of darkness, thereby emerging fully from sin. Only then will man receive complete salvation." Indeed, though our sins have been forgiven, we still involuntarily commit sins and resist God. If we don't cast away our sinful nature, then we still oppose God. So how can we shed the bonds of sin and no longer commit sins? I prayed to the Lord with such confusion. Not long after, I have read an article about how to find the way to cast away sinful nature, which has given me a lot of benefits. Now, I want to share with you and hope it can help everyone's spiritual life.
---
Today's Verse Illustrated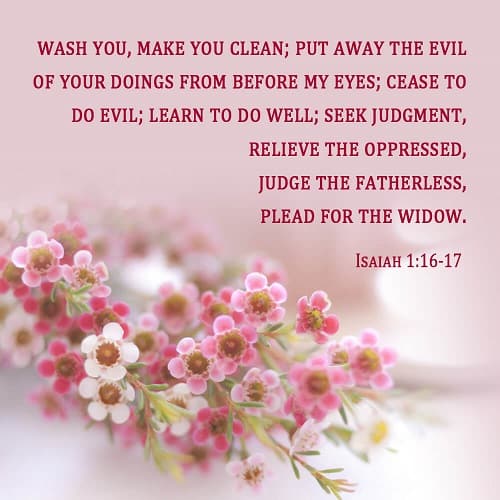 Chat With Us!
Now disasters are growing in scale. It is the most important thing to welcome the Lord soon. Our sermons will help you find the way.