For my thoughts are not your thoughts, neither are your ways my ways, said the LORD.
– Isaiah 55:8
Thoughts on Today's Verse…
God is the Creator. He created the stars and the cosmos, and also rules the cosmos and all things. In addition, when God created all things He is so thoughtful for us humans, giving us food, clothings and any other daily necessities and so on. God's authority and power are revealed to us in all things, and go far beyond man's thoughts and imaginations, and are unattainable to man forever. If we have such kind of knowledge, we dare not rely on our notions or imaginations to define God: You cannot do this or that.
You might be interested in:
• Notions Keep You From Welcoming Jesus' Return
• Coming Out of the Desert, I Have Found the Spring of Living Water
---
Today's Verse Illustrated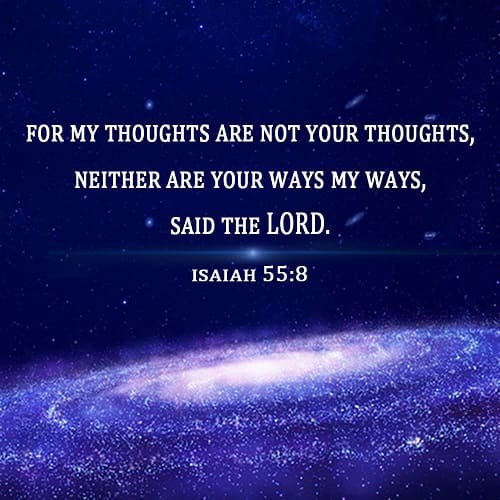 ---
We welcome you to use our Bible Verse of the Day to enrich your spiritual life.
Chat With Us!
If you want to go deeper into Bible study and learn the news of the Lord's return, you're welcome to contact us at any time.