God Incarnate – John 1:14
Today's Verse
And the Word was made flesh, and dwelled among us, (and we beheld his glory, the glory as of the only begotten of the Father,) full of grace and truth.
Thoughts on Today's Verse…
The Word is God. As God is incarnated, He has bestowed His word upon us and lets us gain His truth. When God becomes flesh and lives among us, He talks in human language and bestows the truth upon us. How great God's love is! But how many people know God and accept the truth? We humans worship knowledge, power and status, and the only thing that we do not worship is the truth. This is really the sorrow of us mankind.
My Prayer…
Oh God! You are the truth. You come into the world of man to bestow the truth upon us. I would like to accept Your words as my life principle and live by the truth but not by Satan's philosophies and rules. Let us creatures manifest Your glory and bear testimony for You. Amen.
You might be interested in: Do You Know What Christ Is?
Today's Verse Illustrated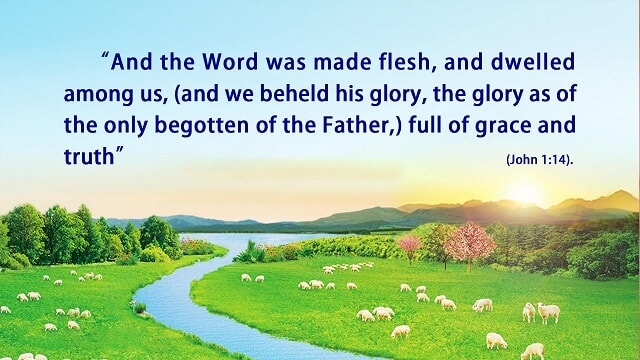 Join Online Meeting Group
Did you know? God is using all sorts of ways to tell you the good news that the Lord has returned. Are you ready to welcome the Lord's coming?
Leave a Reply