Love One Another. A Commentary on John 13:34–35
Today's Verse
A new commandment I give to you, That you love one another; as I have loved you, that you also love one another. By this shall all men know that you are my disciples, if you have love one to another.
Thoughts on Today's Verse…
This is the Lord Jesus' requirement of us. We should love one another, be tolerant and patient, and help each other. In the past, I thought that loving brothers and sisters is helping them as much as I possibly can when they have difficulties in life. Not until I read some of God's words did I understand that mutual love is not shown through external formalities to our brothers and sisters but through help in our spiritual lives. God says, "These relationships aren't established on the flesh, but on the foundation of God's love. There are almost no interactions based on the flesh, but in the spirit there is fellowship as well as love, comfort, and provision for one another. This is all done on the foundation of a heart that satisfies God. These relationships aren't maintained by relying on a human philosophy of life, but they are formed very naturally through the burden for God. They don't require human effort—they are practiced through the principles of the word of God."
From God's words I realize that true love for brothers and sisters is from heart and established on the foundation of God's love, we love brothers and sisters because we love God. This love is not expressed in the material assistance we provide but in the assistance and support in our spiritual lives. When brothers and sisters have difficulties in life and are negative and weak in spirit, we can help and support them voluntarily to let them feel God's love and understand God's will, so that they can obtain spiritual nourishment to be strong and regain faith in God.
My Prayer…
Oh God! I'm too deeply corrupted by Satan. In most cases, I can't practice Your word or truly love brothers and sisters. May You move my heart and have me see Your selfless love and salvation for man, so that I can gladly follow Your way, practice Your word and bear witness for You to satisfy You. Amen.
You might be interested in: How to Keep Jesus' Teachings to Love Brothers and Sisters?
Today's Verse Illustrated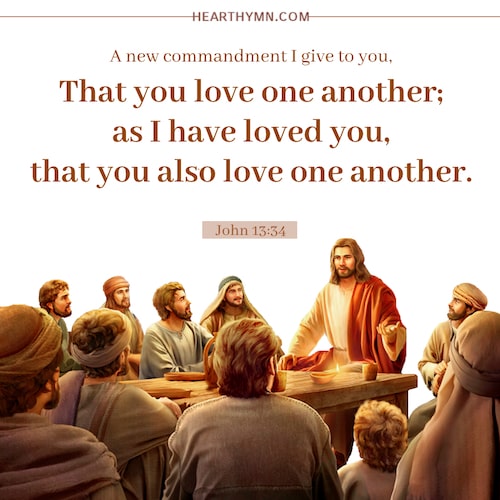 Join Online Meeting Group
Signs of the second coming of the Lord Jesus have appeared. Have you welcomed Him? Click to join us to find the way to welcome the Lord.
Leave a Reply