He has showed you, O man, what is good; and what does the LORD require of you, but to do justly, and to love mercy, and to walk humbly with your God?
– Micah 6:8
Thoughts on Today's Verse…
This verse tells us that it's important to act according to God's will and know what God wants in our believing in Him. Therefore, we should spend more effort on God's words, and focus on practicing and experiencing His words, and seek to understand His will no matter difficulties, tribulations or refinements. So that we can have true knowledge of God, and obey His orchestration and arrangements. Thus, our faith in God will gain His approval. Just as God's words say, "Understand the word of God and put it into action. Be principled in your actions and deeds; this is not abiding by rules or to do so grudgingly just for show. Rather, this is the practice of truth and living by the word of God. Only practice such as this satisfies God."
You might be interested in: Have You Followed the Four Steps of Believing in God?
---
Today's Verse Illustrated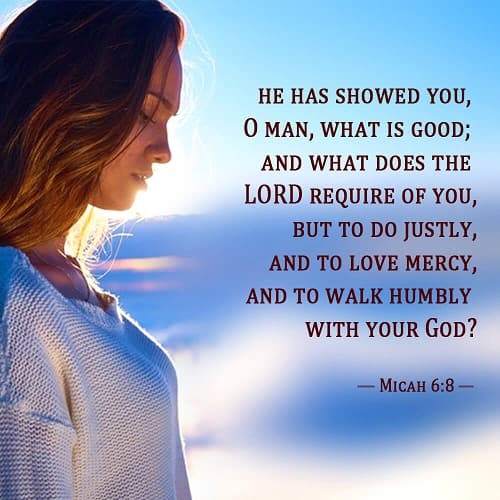 Chat With Us!
Now disasters are growing in scale. It is the most important thing to welcome the Lord soon. Our sermons will help you find the way.