If we confess our sins, he is faithful and just to forgive us our sins, and to cleanse us from all unrighteousness.
– 1 John 1:9
Thoughts on Today's Bible Verse:
From this verse, we can see God's love and salvation for us. We have been profoundly corrupted by Satan. We live in sin, have severed our relationship with God, and are trampled and tortured by Satan. The Lord Jesus became flesh and was nailed to the cross to serve as a sin offering for humanity. He is faithful. So, as long as we confess our sins and repent to the Lord, He will forgive all our sins. Then we can come before God and pray, commune with God, and enjoy the abundant grace and blessings of God, and receive His protection and care. This is God's mercy toward us. Just as God says, "The work Jesus did was in accordance with the needs of man in that age. His task was to redeem humanity, to forgive them their sins, and so His disposition was wholly one of humility, patience, love, piety, forbearance, mercy, and lovingkindness. He blessed humanity richly and brought them grace in abundance, and all the things that they could possibly enjoy, He gave them for their enjoyment: peace and happiness, His tolerance and love, His mercy and lovingkindness."
Extended Reading:
•  Are We Free From Sin Due to the Lord's Redemption?
• Sin Offering Does Not Have Effect on All
---
Today's Bible Verse Illustrated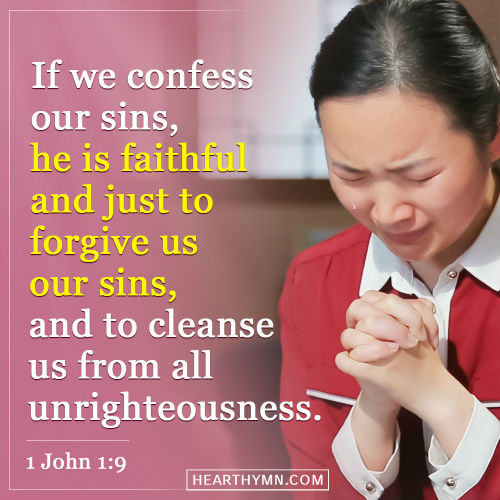 ---
• We welcome you to use our Bible Verse of the Day to enrich your spiritual life.
Chat With Us!
Frequent disasters occur in the last days. Do you want to know how to get rid of sin and enter the kingdom of God? Please join our online gathering to find the way.