By Lin Xi
I was in charge of a project recently. Since I had never been in contact with it, I encountered a lot of problems and difficulties when doing it. The first day I received it, there were two items of business that needed to be done as quickly as possible. At that time, having no way to back down, I could only brace myself to do it with some experience accumulated. Thanks to God's guidance. With my colleagues' help and advice, I revised these two manuscripts for three days, and finally they were basically finalized.
But in the following cooperation, I was completely dumbfounded. Because the final paperwork was the one that I was most afraid to face. It needed a strong professional ability, and the wording of it was especially exact and incisive, but none of them was my strengths. Seeing the paperwork in my hand, I felt a little helpless. After pondering over and over again, I decided to make best use of my advantages and bypass my disadvantages, and complete the paperwork in my range of ability. After a day's hard work, I finished the first draft. After revising it a few times, I sent it to Yiyi in my group to check. Before long, Yiyi gave me a reply. Seeing several questions Yiyi listed, I carefully pondered them and thought they were all crucial. I was really a little depressed at that time, but then I thought: Failure is a stepping stone to success. No one can succeed without experiencing failures.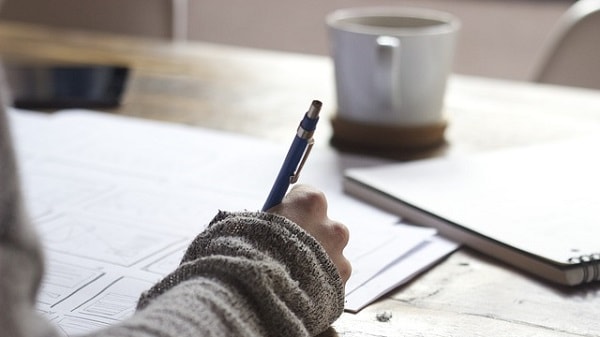 Thereupon, I put myself into amending the paperwork the next day. After a day of my constant amendment, a new train of thought was almost formed. Then I transferred this paperwork to Sister Wang. Unexpectedly, she sent me a message: "I have tried my best to amend it, but it is still substandard. In this article, you don't have your own viewpoints. In addition, the conception is not novel. There is nothing exciting in the whole article, and it can't arouse readers' interest in reading." These several simple words told the truth, and toppled the defense in my heart as well. In a flash, I fell into difficulties, extremely deflated.
After going home at night, I told God of my troubles. Then I brought out the book of God's words, and saw these words from God: "You should know that all things in the environment around you are there by My permission, I arrange it all. See clearly and satisfy My heart in the environment I have given to you. Do not fear, Almighty God of hosts will surely be with you; He has your back and He is your Shield" ("The Twenty-sixth Utterance"). My heart was warmed by God's words. Contemplating God's words, I reflected I was in fear after I came into contact with this business. I was afraid that if I couldn't finish it I would lose my face and that I would lose my job if I held up the schedule—all these fears hung on my heart. But from God's words, I understood: The thing I encountered was permitted and arranged by God, and the requirement of God was that I should satisfy Him in the environment. I also became aware that it was not that God didn't enlighten me, but that He wanted to reveal the shortcomings and the wrongful pursuits within me through this environment.
Under God's guidance, I settled down and pondered carefully. Then I realized: Some time ago, I finished some paperwork under God's blessings, and their overall effects were not bad. Unwittingly, I began to admire myself, thinking that I was not at the bottom of my group. Then I lived in a self-satisfied, arrogant and conceited condition. Moreover, when facing the new business, not only did I not have the initiative of constant learning, but I was consumed by difficulties, discontented with myself and making no attempt to make progress. I thought of a passage from a spiritual book I read before: "If you always learn new things, you will make progress, do some practical things and achieve some results; you are complacent and always not learning new things, but always think that you are proficient in everything and that you are a musician and a genius. Actually you are a nobody. You can't finish any products, but you persist in thinking you are capable. Are you not entrapping others? You should learn some real things and some real skills and then be capable of doing some practical things. This is meaningful and practical." ("To Fulfill Our Duty Well, We Need to Improve Ourselves Constantly"). Compared myself with these words, I realized that I was a person who was ignorant and didn't learn, especially lazy and content with the present. Faced with a new kind of professional knowledge, I wouldn't learn it if possible, and I tried my best to shirk. So, although I had worked for many years, my professional skill remained poor, and I had no real ability and learning. Therefore, I was unable to finish the work by myself, and the results of my work were substandard. It was not bad things that God arranged all sorts of difficulties for me this time, and His purpose was to lead me to improve my level and grow up. However, I didn't understand God's good intentions, and still lived in difficulties. Although I couldn't do this work, I didn't speak with God, and simply underwent refinement and hung on there still doing nothing. I was really foolish and blind! Was this pain and sadness not caused by myself?
Then I saw more of God's words: "You must be proactive in cooperating with Me; be diligent and never lazy. Always be in fellowship with Me and have deeper intimacy with Me. If you do not understand, do not be impatient for quick results. It's not that I won't tell you; I want to see if you rely on Me when you are in My presence and whether you depend on Me with confidence. You must always remain close to Me and place all matters in My hands. Do not go back in vain. After unknowingly being close to Me for a period of time, My intentions shall be revealed to you. If you grasp them, then you will truly be face-to-face with Me, and you will have truly found My face. You will be quite clear and steady within and you will have something to rely on, and you will also have power as well as confidence. You will also have a path forward and everything will come easy to you" ("The Ninth Utterance"). God's words gave me confidence and showed me the way of practice: I should proactively cooperate with God. Firstly, I should entrust my difficulties to Him; secondly, I should tell Him of my true thoughts; finally, I should actively make effort in studying, learn what I need to and ask what I don't know. In a word, I should exhaust all my efforts to cooperate with what I should and can. If God sees my sincerity, He will take actions when His time comes. Just as when the flood destroyed the world, Noah wasn't a ship-builder, nor did he learn how to build ships. But he finished building the ark under God's guidance. What he depended on was not his ability but a positive heart to rely on God, so he saw a lot of God's actions. From Noah's experience, I saw: Intelligence and wisdom of us humankind are from God. Those who rely on God shall not be ashamed.
After realizing this, I relied on God and made up my mind again, and soon I decided on a new theme. After amending it several times, I finished the first draft. However, this time I didn't carelessly let Sister Wang amend it, but put aside my former thought—if I didn't know how to revise it I could let others help me—and then put my heart into revising it over and over, and tried my best to correct the mistakes I spotted. Eventually, this paperwork was finished.
From this experience, I understood: In adversity, I saw even more love of God! Adversity is more God's blessing! I also realized that the work of saving mankind that God does is without falseness and emptiness—it is true and real!
Maybe you also like to read: Relying on God Is Always Right!
Chat With Us!
If you want to go deeper into Bible study and learn the news of the Lord's return, you're welcome to contact us at any time.