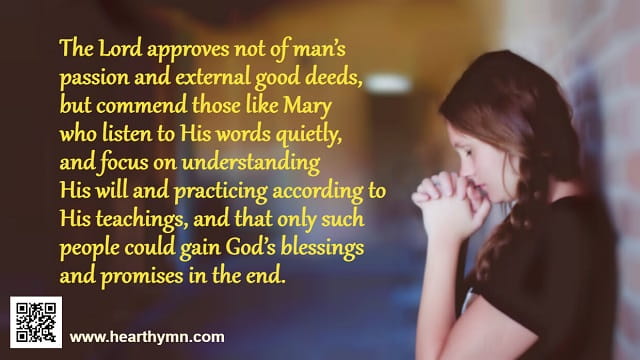 The Lord approves not of man's passion and external good deeds, but commend those like Mary who listen to His words quietly, and focus on understanding His will and practicing according to His teachings, and that only such people could gain God's blessings and promises in the end.
---
• See our beautiful collection of Inspirational Images.
Chat With Us!
Now disasters occur frequently. How should we rely on God and worship Him to strengthen our faith? We invite you to join our online meeting group to seek the way together.