Relevant Words of God:
There are those who say that God is immutable. That is correct, but it refers to the immutability of God's disposition and substance. Changes in His name and work do not prove that His substance has altered; in other words, God will always be God, and this will never change. If you say that the work of God always stays the same, then would He be able to finish His six-thousand-year management plan? You merely know that God is forever unchanging, but do you know that God is always new and never old? If the work of God never changed, then could He have brought mankind to today? If God is immutable, then why is it that He has already done the work of two ages? His work is always progressing forward, and so His disposition is gradually revealed to man, and what is revealed is His inherent disposition. In the beginning, God's disposition was hidden from man, He never openly revealed His disposition to man, and man had no knowledge of Him, so He used His work to gradually reveal His disposition to man, but this does not mean that His disposition changes in each age. It is not the case that God's disposition is constantly changing because His will is always changing. Rather, because the work of God is carried out in different ages, His inherent disposition in its entirety is gradually revealed to man, so that man is able to know Him. But this is by no means proof that God originally has no particular disposition and His disposition has gradually changed with the passing of the ages—such belief is nonsense. God reveals to man His inherent, particular disposition, what He is, according to the passing of the ages. The work of a single age cannot express the entire disposition of God. And so, the words "God is always new and never old" are in reference to His work, and the words "God is immutable" are in regard to what God inherently has and is. Regardless, you cannot define the six-thousand-year work in one point, or portray it with mere static words. Such is the stupidity of man. God is not as simple as man imagines, and His work will not stop in one age. Jehovah, for example, will not always stand for the name of God; God also does His work under the name of Jesus, which is a symbol of how God's work is always progressing forward.
from "The Vision of God's Work (3)"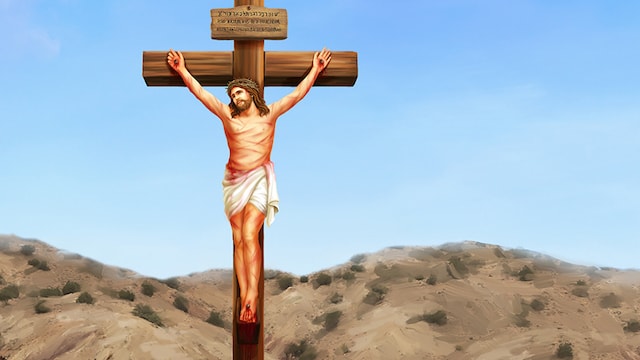 God will always be God, and will never become Satan; Satan will always be Satan, and will never become God. God's wisdom, God's wondrousness, God's righteousness, and God's majesty shall never change. His substance and what He has and is shall never change. His work, however, is always progressing forward, always going deeper, for God is always new and never old. In every age God assumes a new name, in every age He does new work, and in every age He allows the creatures to see His new will and His new disposition. If people do not see the expression of God's new disposition in the new age, would they not forever nail Him to the cross? And by doing so, would they not define God?
from "The Vision of God's Work (3)"
Because no matter where God reveals Himself, God is still God, and His substance will never change because of the location or manner of His appearance. The disposition of God remains the same regardless of where His footprints are. No matter where the footprints of God are, He is the God of all mankind. For example, the Lord Jesus is not only the God of Israelites, but is also the God of all people in Asia, Europe, and America, and even more the only God in the entire universe.
from "The Appearance of God Has Brought a New Age"
Recommended:  
What is the relationship between every stage of God's work and His name?
Why Is God Called by Different Names in Different Ages?
Peace be with you all! Dear brothers and sisters, if you have any understanding or enlightenment from God, you're welcome to share with us.
1. Via the online chat window at the bottom right corner of the screen.
2. Send an email to info@hearthymn.com.
We sincerely hope we'll grow spiritually through sharing with each other.