Although God Has Not Revealed Himself to Job, Job Believes in the Sovereignty of God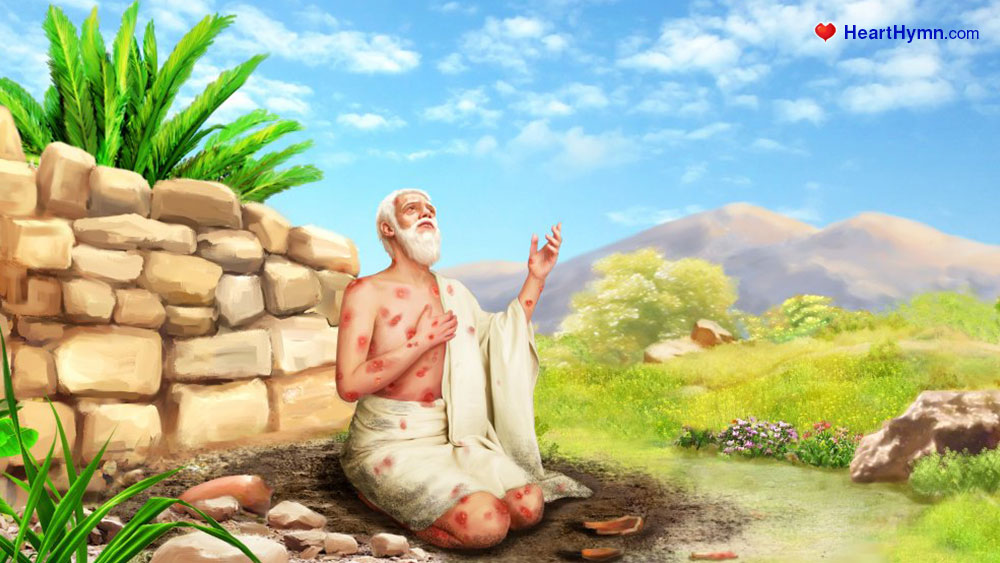 What is the thrust of these words? Have any of you realized that there is a fact here? First, how did Job know there is a God? And how did he know that the heavens and earth and all things are ruled by God? There is a passage that answers these two questions: I have heard of you by the hearing of the ear: but now my eye sees you. Why I abhor myself, and repent in dust and ashes (Job 42:5-6). From these words we learn that, rather than having seen God with his own eyes, Job had learned of God from legend. It was under these circumstances that he began to walk the path of following God, after which he confirmed the existence of God in his life, and among all things. There is an undeniable fact here—and what is it? Despite being able to follow the way of fearing God and shunning evil, Job had never seen God. In this, was he not the same as the people of today? Job had never seen God, the implication of which is that although he had heard of God, he did not know where God was, or what God was like, or what God was doing, which are subjective factors; objectively speaking, though he followed God, God had never appeared to him or spoken to him. Is this not a fact? Although God had not spoken to Job or given him any commands, Job had seen God's existence, and beheld His sovereignty among all things and in legends in which Job had heard of God by the hearing of the ear, after which he began the life of fearing God and shunning evil. Such were the origins and process by which Job followed God. But no matter how he feared God and shunned evil, no matter how he held firm to his integrity, still God never appeared to him. Let us read this passage. He said, "See, he goes by me, and I see him not: he passes on also, but I perceive him not" (Job 9:11). What these words are saying is that Job might have felt God around him or he might not—but he had never been able to see God. There were times when he imagined God passing before him, or acting, or guiding man, but he had never known. God comes upon man when he isn't expecting it; man doesn't know when God comes upon him, or where He comes upon him, because man cannot see God, and thus, to man, God is hidden from him.
From God's Work, God's Disposition, and God Himself II
Read more: God's Work, God's Disposition, and God Himself (II)
Chat With Us!
If you want to go deeper into Bible study and learn the news of the Lord's return, you're welcome to contact us at any time.