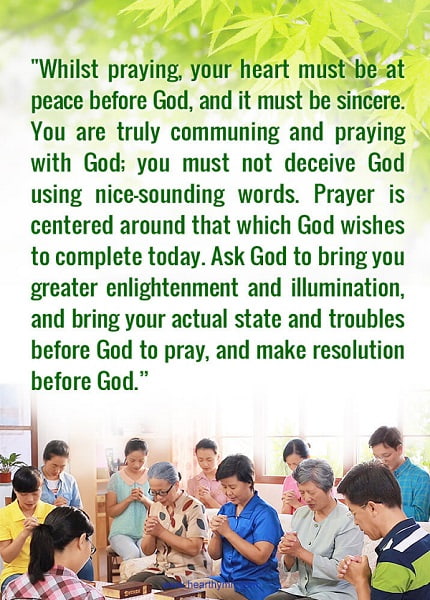 "Whilst praying, your heart must be at peace before God, and it must be sincere. You are truly communing and praying with God; you must not deceive God using nice-sounding words. Prayer is centered around that which God wishes to complete today. Ask God to bring you greater enlightenment and illumination, and bring your actual state and troubles before God to pray, and make resolution before God." (Concerning the Practice of Prayer)
• Extended Reading:
3 Tips To Get Your Prayers Answered
How to Pray to Gain God's Praise? The 4 Point Are the Key
---
• See our beautiful collection of Truth Quotes.
Chat With Us!
If you want to go deeper into Bible study and learn the news of the Lord's return, you're welcome to contact us at any time.