Job's Testimony Brings Comfort to God
Job's Testimony Brings Comfort to God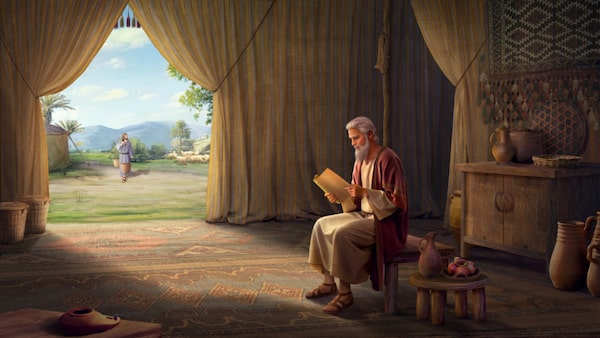 If I tell you now that Job is a lovely man, you may not be able to appreciate the meaning within these words, and may not be able to grasp the sentiment behind why I have spoken of all these things; but wait until the day when you have experienced trials the same as or akin to those of Job, when you have gone through adversity, when you have experienced trials personally arranged for you by God, when you give your all, and endure humiliation and hardship, in order to prevail over Satan and bear testimony to God amid temptations—then you will be able to appreciate the meaning of these words I speak. At that time, you will feel that you are far inferior to Job, you will feel how lovely Job is, and that he is worthy of emulation; when that time comes, you will realize how important those classic words spoken by Job are for one who is corrupt and who lives in these times, and you will realize how difficult it is for the people of today to achieve what was achieved by Job. When you feel it is difficult, you will appreciate how anxious and worried is God's heart, you will appreciate how high is the price paid by God for gaining such people, and how precious is that done and expended by God for mankind. Now that you have heard these words, do you have an accurate understanding and correct assessment of Job? In your eyes, was Job a truly perfect and upright man who feared God and shunned evil? I believe that most people will most certainly say, Yes. For the facts of what Job acted and revealed are undeniable by any man or Satan. They are the most powerful proof of Job's triumph over Satan. This proof was produced in Job, and was the first testimony received by God. Thus, when Job triumphed in the temptations of Satan and bore testimony to God, God saw hope in Job, and His heart was comforted by Job. Since the creation until Job, this was the first time that God truly experienced what comfort was, and what it meant to be comforted by man, and it was the first time that He had seen, and gained, true testimony that was borne for Him.
I trust that, having heard of Job's testimony and accounts of the various aspects of Job, the majority of people will have plans for the path before them. So, too, do I trust that most people who are full of anxiety and fear will slowly begin to relax in both body and mind, and will begin to feel relief, little by little. …
The passages below are also accounts about Job. Let us continue reading.
4. Job Has Heard of God by the Hearing of the Ear
(Job 9:11) "See, he goes by me, and I see him not: he passes on also, but I perceive him not."
(Job 23:8-9) "Behold, I go forward, but he is not there; and backward, but I cannot perceive him: On the left hand, where he does work, but I cannot behold him: he hides himself on the right hand, that I cannot see him."
(Job 42:2-6) "I know that you can do every thing, and that no thought can be withheld from you. Who is he that hides counsel without knowledge? therefore have I uttered that I understood not; things too wonderful for me, which I knew not. Hear, I beseech you, and I will speak: I will demand of you, and declare you to me. I have heard of you by the hearing of the ear: but now my eye sees you. Why I abhor myself, and repent in dust and ashes."
From God's Work, God's Disposition, and God Himself II
Read more: God's Work, God's Disposition, and God Himself (II)
Join Our Online Devotional Group
Do you want to attend our online meetings and understand more words of God?
Leave a Reply