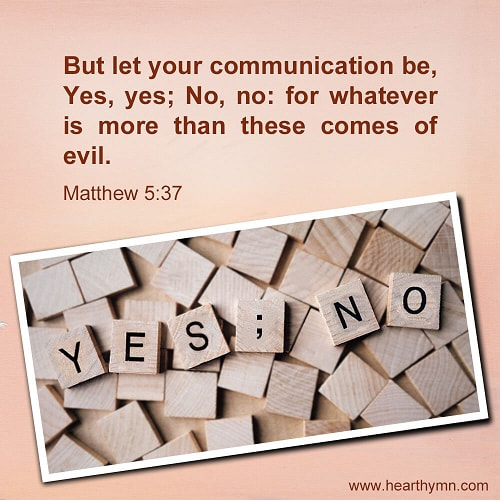 Bible Verse:
But let your communication be, Yes, yes; No, no: for whatever is more than these comes of evil. – Matthew 5:37
• Extended Reading:
4 Steps to Be the Honest to Enter the Kingdom of Heaven
4 Keys of Jesus' Teachings in Interacting With Others
---
• See our beautiful collection of Bible Quotes Pictures.
Chat With Us!
Now disasters are growing in scale. It is the most important thing to welcome the Lord soon. Our sermons will help you find the way.