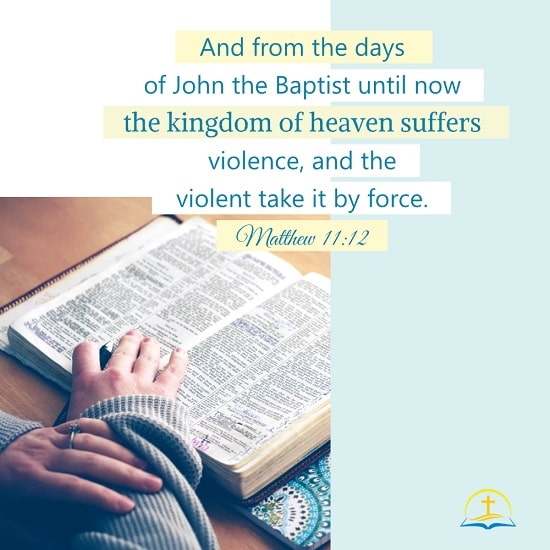 Matthew 11:12
And from the days of John the Baptist until now the kingdom of heaven suffers violence, and the violent take it by force.
---
• See our beautiful collection of Bible Verse Images.
Chat With Us!
If you want to go deeper into Bible study and learn the news of the Lord's return, you're welcome to contact us at any time.