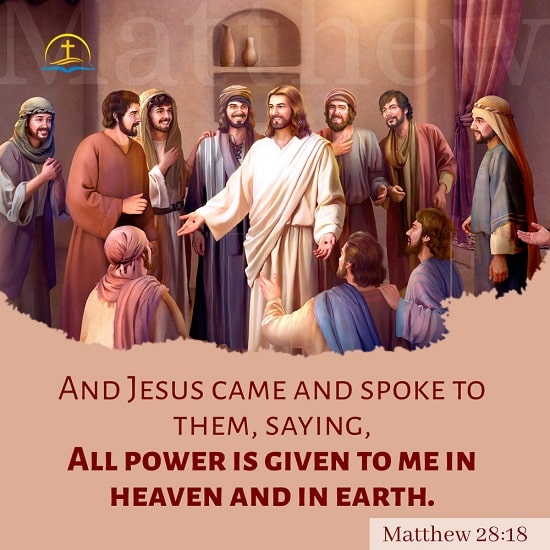 "And Jesus came and spoke to them, saying, All power is given to Me in heaven and in earth" (Matthew 28:18).
---
• See more Bible Verse Images
Chat With Us!
If you want to go deeper into Bible study and learn the news of the Lord's return, you're welcome to contact us at any time.