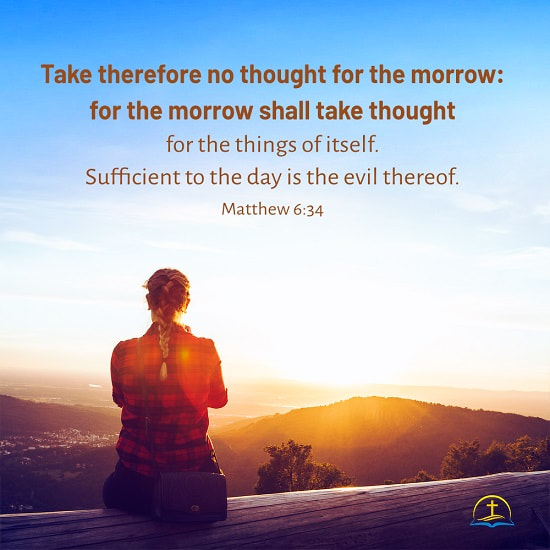 Matthew 6:34
Take therefore no thought for the morrow: for the morrow shall take thought for the things of itself. Sufficient to the day is the evil thereof.
---
• See our beautiful collection of Bible Verse Images.
Chat With Us!
Frequent disasters occur in the last days. Do you want to know how to get rid of sin and enter the kingdom of God? Please join our online gathering to find the way.