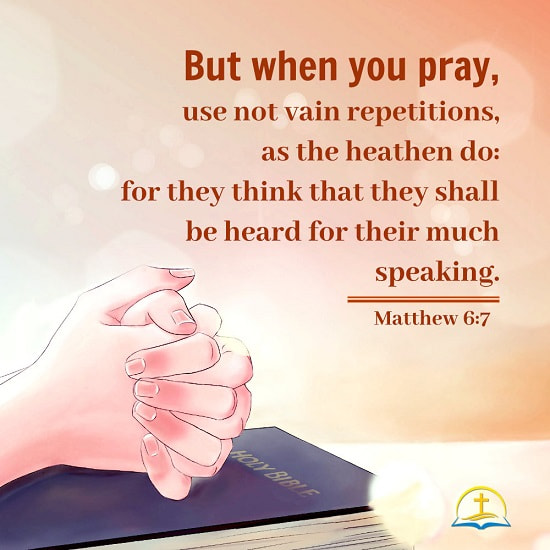 Matthew 6:7
But when you pray, use not vain repetitions, as the heathen do: for they think that they shall be heard for their much speaking.
---
• See our beautiful collection of Bible Verse Images.
Chat With Us!
If you want to go deeper into Bible study and learn the news of the Lord's return, you're welcome to contact us at any time.