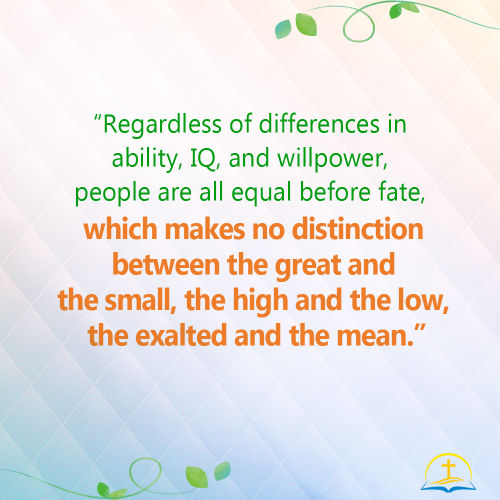 "Regardless of differences in ability, IQ, and willpower, people are all equal before fate, which makes no distinction between the great and the small, the high and the low, the exalted and the mean."
from "God Himself, the Unique III"
Related Testimonies:
• Know the Master of Fate, Live Happily
• I Don't Worry My Son's Fate Anymore
• Be Patient, Your Own Love Is on the Way
Chat With Us!
Now disasters are growing in scale. It is the most important thing to welcome the Lord soon. Our sermons will help you find the way.