Preach the Gospel to Every Creature - Mark 16:15
Today's Verse
And he said to them, Go you into all the world, and preach the gospel to every creature.
Thoughts on Today's Verse:
This verse is Jesus' instruction to His disciples. After He ascended to heaven, His disciples began to spread Jesus' gospel to the people from all countries of the world. For two thousand years, the gospel of Jesus has been spread to all humankind. Now, the people from all over the world have known Jesus' gospel. This has fulfilled the words in the Book of Matthew 24:14, "And this gospel of the kingdom shall be preached in all the world for a witness to all nations; and then shall the end come."
It is now the last days, the Lord Jesus will come back. It is recorded in Revelation, "And I saw another angel fly in the middle of heaven, having the everlasting gospel to preach to them that dwell on the earth, and to every nation, and kindred, and tongue, and people" (Rev 14:6). This prophecy tells us that there is everlasting gospel for the people on earth in the last days, through which we can welcome the second coming of Jesus and be raptured to the kingdom of heaven. The Book of Romans 10:17 reminds us, "So then faith comes by hearing, and hearing by the word of God." The gospel comes by hearing. When someone preaches the gospel to us, we can't blindly come to a conclusion but treat it prudently and seek more for fear that we might miss out on this everlasting gospel of the last days.
Today's Verse Illustrated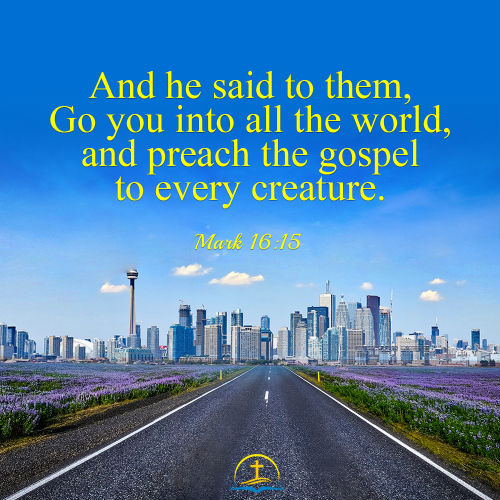 • Welcome to use our Bible Verse of the Day to enrich your spiritual life.
Join Our Online Devotional Group
Do you want to attend our online meetings and understand more words of God?
Leave a Reply