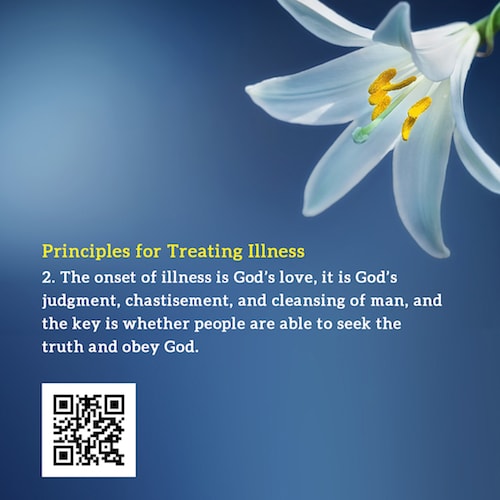 God says: "I shall tell you: From this day forward you shall have no more diseases of the body. If ever some part of you feels unwell do not busy yourselves by looking for an external cause. Instead, come before Me and seek to know My intention, remember? This is My promise: From this day forward you shall completely walk away from your physical body and into the spiritual world, that is, no longer will your body be burdened with illness."
Recommended:
Facing Death, How To Regain Life And Happiness?
What Should We Do To Be Free From The Fear Of Death?
Blessings Due To Sickness – Essay On God's Love
Chat With Us!
Now disasters occur frequently. How should we rely on God and worship Him to strengthen our faith? We invite you to join our online meeting group to seek the way together.