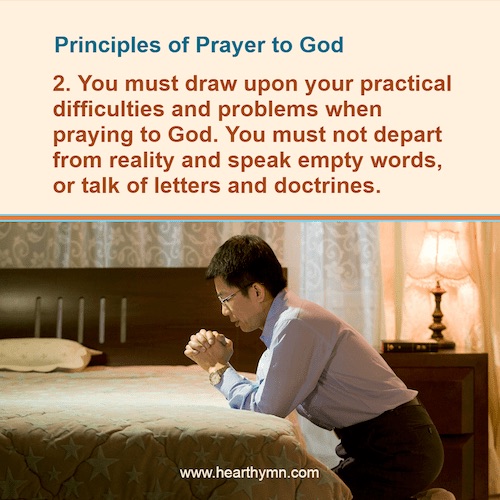 Prayer is not about how good your words are while you pray, you only need to speak the words of your heart and speak honestly according to your difficulties. Speak from the perspective of being a part of the creation and from the perspective of submission: "Oh God, You know that my heart is too hard. Oh God, lead me in this matter; You know I have weaknesses, I am too lacking and am unsuitable for You to use. I am rebellious and interrupt Your work when I do things; my actions do not conform with Your will. I ask You to do Your own work and we will only cooperate…." If you cannot say these words, then you are finished.
from "The Significance and Practice of Prayer"
Recommended:
Concerning the Practice of Prayer
God Displayed His Great Power in Startling Moments
I Saw God's Miraculous Deeds in the Spiritual Battle
Chat With Us!
Now disasters are growing in scale. It is the most important thing to welcome the Lord soon. Our sermons will help you find the way.