See then that you walk circumspectly, not as fools, but as wise, Redeeming the time, because the days are evil.
– Ephesians 5:15-16
Thoughts on Today's Bible Verse:
What is God's will in this verse? How should we become wise people? People in this evil age are licentious by nature, as are those in Noah's day. They are going after material enjoyment and indulging themselves in sinful pleasures. However, Noah was different: After hearing God's voice, he began to build the ark according to God's instructions and survived the great flood, and his family members were protected by God. Such was Noah's wisdom. The Bible also said, "The fear of Jehovah is the beginning of wisdom: and the knowledge of the holy is understanding" (Proverbs 9:10). Noah not only was intelligent and wise but also feared God, listened to God and shunned evil. On the contrary, people in his generations only paid attention to eating, drinking and having fun. Not until the flood came did they regret. From this, we can see that eating, drinking and having fun cannot bring us life but only momentary enjoyment. A world in man's heart with no place for God and no guidance of God is dark without future. May we become wise people who take heed to listen to God's voice carefully rather than pursue evil worldly trends as fools. In fact, God gives every individual the opportunity to be saved. Because of the call of God, many brothers and sisters give their hearts to God, expending for and devoting themselves to God, bearing witness for God. Because of their faith in God, they are not carried away by those evil trends, but live in the light and receive God's care and protection, blessings and grace. Let's enjoy A Cappella "Praise the New Life" and give thanks to God for His leading us to walk the right path in life.
Related Articles:
• Money Can't Save My Life, But God Can
• Who Is the True God Worthy of Your Worship?
• Can We Achieve Happiness By Pursuing the Outer Beauty?
---
Today's Bible Verse Illustrated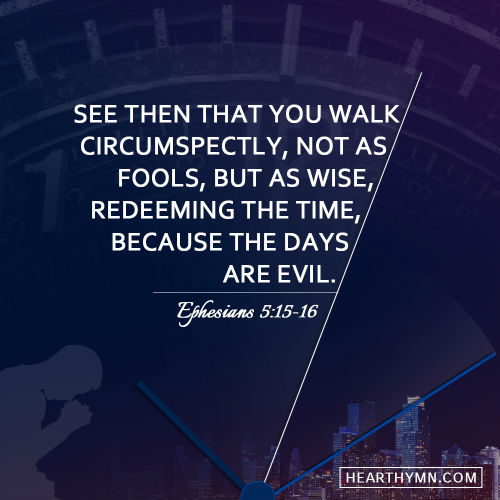 ---
• We welcome you to use our Bible Verse of the Day to enrich your spiritual life.
Chat With Us!
Frequent disasters occur in the last days. Do you want to know how to get rid of sin and enter the kingdom of God? Please join our online gathering to find the way.