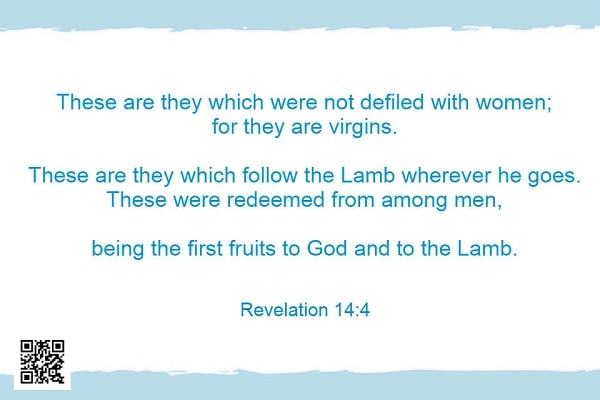 Bible Verse:
These are they which were not defiled with women; for they are virgins. These are they which follow the Lamb wherever he goes. These were redeemed from among men, being the first fruits to God and to the Lamb. – Revelation 14:4
• See our beautiful collection of Bible Quotes Pictures.
---
If you have any understanding or enlightenment from God, welcome to share with us:
1. Via the online chat window at the bottom of the website
2. Send an email to [email protected].
We sincerely hope we'll grow spiritually through sharing with each other.
Chat With Us!
Frequent disasters occur in the last days. Do you want to know how to get rid of sin and enter the kingdom of God? Please join our online gathering to find the way.