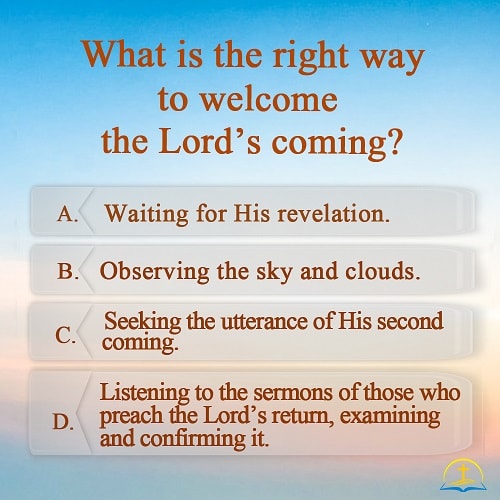 Question: What is the right way to welcome the Lord's coming?
A. Waiting for His revelation.
B. Observing the sky and clouds.
C. Seeking the utterance of His second coming.
D. Listening to the sermons of those who preach the Lord's return, examining and confirming it.
You can look for the answer as you read: How Should We Welcome the Lord When He Knocks on the Door?
---
• See our beautiful collection of Inspirational Images.
Chat With Us!
Now disasters occur frequently. How should we rely on God and worship Him to strengthen our faith? We invite you to join our online meeting group to seek the way together.