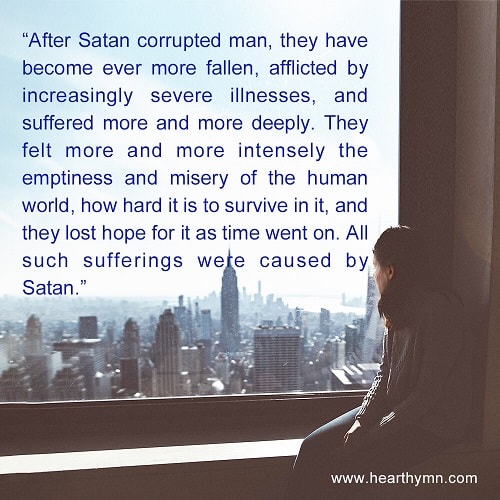 "After Satan corrupted man, they have become ever more fallen, afflicted by increasingly severe illnesses, and suffered more and more deeply. They felt more and more intensely the emptiness and misery of the human world, how hard it is to survive in it, and they lost hope for it as time went on. All such sufferings were caused by Satan." (Follow the Lamb and Sing New Songs)
• See our beautiful collection of Truth Quotes.
Chat With Us!
If you want to go deeper into Bible study and learn the news of the Lord's return, you're welcome to contact us at any time.