And you shall know the truth, and the truth shall make you free.
– John 8:32
Thoughts on Today's Bible Verse:
From Jesus' these words, we can see the preciousness and importance of the truth. Truth comes from God and He is eternal life. If we gain the truth spoken by God, then we can gain life. After being corrupted by Satan, we are getting more selfish, contemptible, and dishonest, and always maintaining our images in other people's heart. Therefore, we find it very miserable and tiring to live without release. God expresses the truth to expose our various corruption, from which we gradually come to know ourselves. After we practice being honest according to God's words, our spirits will be liberated and free. In our experience, we have tasted that only by gaining more truth as our life, are we able to live as a human being and have true freedom and happiness.
---
Today's Bible Verse Illustrated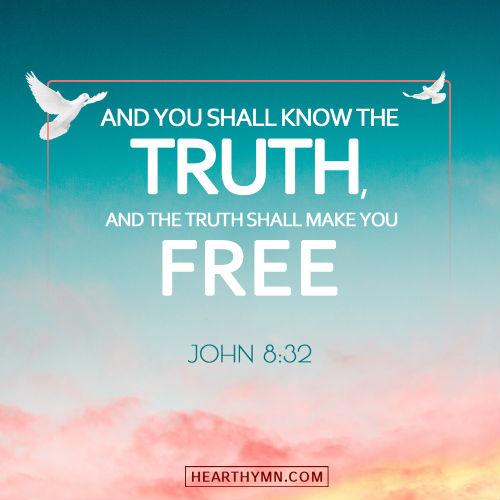 ---
• We welcome you to use our Bible Verse of the Day to enrich your spiritual life.
Chat With Us!
Frequent disasters occur in the last days. Do you want to know how to get rid of sin and enter the kingdom of God? Please join our online gathering to find the way.