To Everything There is a Season - Ecclesiastes 3:1-2
Today's Verse
To every thing there is a season, and a time to every purpose under the heaven: A time to be born, and a time to die; a time to plant, and a time to pluck up that which is planted;
Thoughts on Today's Verse:
From this verses, I came to understand that everything of man, including man's birth and death, weep and laugh, success and failure, saying and doing are all in God's hands. That is to say, God has ruled and predestined our entire life. What families we are born into, what jobs we have, what talents we possess, and what will happen to us, who we will meet and what words we will say in our daily life, all of these things are beyond our control. Even the things that happen in a minute or a second are held in God's hands. Furthermore, we can make plans for our daily life and future, but no matter how we plan, we can't transcend God' dominion. No wonder my own plans were hardly fulfilled as what I expected. I not only was ignorant of God's sovereignty, but also struggled against God's ordination and sovereignty, vied against God all along according to my plan, desiring to cast off God's dominion and take my fate into my own hands. What I have done only dropped me into immense affliction. And the pains were getting deeper or weaken with the gap between plans and changes.
It is written in the Bible, "Rejoice ever more. Pray without ceasing. In everything give thanks: for this is the will of God in Christ Jesus concerning you" (1 Thessalonians 5:16-18). "Behold, to obey is better than sacrifice, and to listen than the fat of rams" (I Samuel 15:22).
Actually, all things that befall us are orchestrated and arranged by God, especially the unexpected things, and there must be God's good purpose in them. We should obey God's orchestration and arrangement, experience life, and know His sovereignty. Then we can see that all things God arranges for us are good, and God's good will always hides behind them. Also, we can gain more colorful experiences in tribulations. From this we can see that if we can seek and pray to God to grasp God's intention, and obey God's manipulation instead of doing all things according to our own ideas and plans, we will no longer fall into distress but feel free and relax in our heart.
Today's Verse Illustrated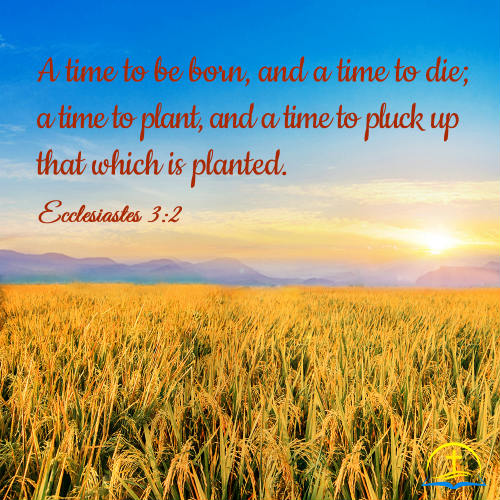 • Welcome to use our Bible Verse of the Day to enrich your spiritual life.
Join Online Meeting Group
Did you know? God is using all sorts of ways to tell you the good news that the Lord has returned. Are you ready to welcome the Lord's coming?
Leave a Reply