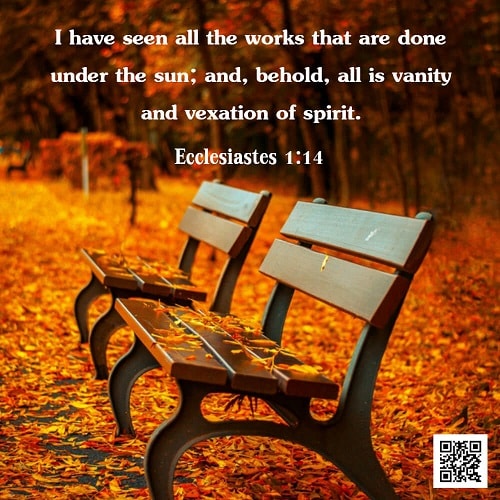 Bible Verse:
I have seen all the works that are done under the sun; and, behold, all is vanity and vexation of spirit. – Ecclesiastes 1:14
• Thoughts on this verse: Bible Verse of the Day – Ecclesiastes 1:14
---
 • See our beautiful collection of Bible Quotes Pictures.
Chat With Us!
Now disasters are growing in scale. It is the most important thing to welcome the Lord soon. Our sermons will help you find the way.