And Adam gave names to all cattle, and to the fowl of the air, and to every beast of the field; but for Adam there was not found an help meet for him.
– Genesis 2:20
Thoughts on Today's Verse…
After reading this verse, do you have such a question: Adam didn't go to school, but he can gave all living creatures their names, where does his intelligence come from? God's word has told us. God says, "God gave man intelligence when He created him. That is to say, man's intelligence came from God. This is a certainty. But why? After God created Adam, did Adam go to school? Did he know how to read? After God made various living creatures, did Adam recognize all these animals? Did God tell him what their names were? Of course, God also did not teach him how to come up with the names of these creatures. That's the truth! Then how did he know how to give these living creatures their names and what kind of names to give them? This is related to the question of what God added to Adam when He created him. The facts prove that when God created man He had added His intelligence to him."
---
Today's Verse Illustrated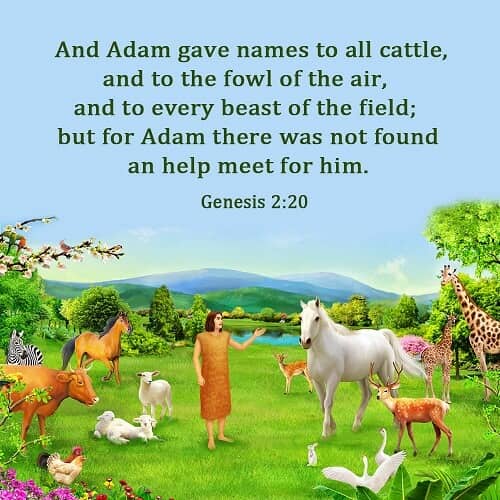 Chat With Us!
Now disasters are growing in scale. It is the most important thing to welcome the Lord soon. Our sermons will help you find the way.