For the Son of man is come to seek and to save that which was lost.
– Luke 19:10
Thoughts on Today's Bible Verse:
The Bible records that because Zacchaeus was a chief tax collector, he became a sinner loathed and despised by the Israelites. The Lord didn't shun him but said to stay at his house, which meant the Lord's salvation came to him. This verse made me understand that the Lord came to save that which was lost. Actually, after we are corrupted by Satan, we all become the lost ones, arrogant, deceitful, selfish, malicious … We live in sin, but God still wants to save us.
In the Age of Law, God issued the law through Moses to constrain man and told man how to live on earth, how to worship God and offer sacrifices, and required man to keep the law so that man could live under the care and protection of God. During the later stages of the Age of Law, man was unable to uphold the law and constantly committed sins, if this kept going on, he would face the danger of being condemned or executed. In order to save man from sin, God was incarnated as the Lord Jesus among man to forgive his sins, show man patience and forbear man's trespasses. In the end, He was crucified for man and personally bore the sins of man. All those who followed Jesus were removed from the condemnation of the law and had the chance to repent in the presence of God. The Bible said, "Who delivered us from so great a death, and does deliver: in whom we trust that he will yet deliver us" (2 Corinthians 1:10). It can be seen that when the Lord returns, He will still save us and bestow upon us the salvation.
---
Today's Bible Verse Illustrated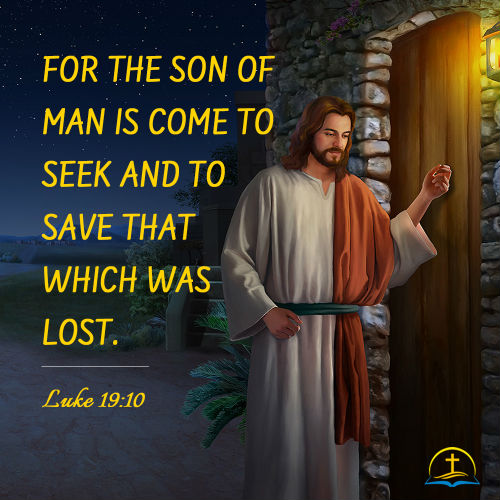 ---
• We welcome you to use our Bible Verse of the Day to enrich your spiritual life.
Peace be with you all! Dear brothers and sisters, if you have any understanding or enlightenment from God, you're welcome to share with us.
1. Via the online chat window at the bottom right corner of the screen.
2. Send an email to [email protected].
We sincerely hope we'll grow spiritually through sharing with each other.