Working Heartily to The Lord—A Commentary on Colossians 3:23
Today's Verse
And whatever you do, do it heartily, as to the Lord, and not to men.
Thoughts on Today's Verse…
Whatever we do, be it big or small, we should do them before God rather than before men. God's words say, "Do not do things before men; you should do them before God. By accepting God's observation and inspection, your heart is set aright. If you are always concerned with acting for people to see, then your heart will never be set aright." "When it is necessary for you to serve your function, although you don't serve it well, you do all you can, and do it using nothing more than your love of God; regardless of what others say—whether they say you have done well, or that you have done badly—your motivations are correct, and you are not self-righteous, for you are acting in behalf of God." When we do things before God, we will not be subject to the constraints of all sorts of people, events, and things; we will not be conceited or give the glory to ourselves instead of God when others compliment us; we will not be negative or even become mired in defeat when others disparage or misunderstand us. When we do things before God, we accept God's observation, then we can wholeheartedly do them for the sake of loving God and repaying His love. Only such service can be after God's heart. Thanks be to God!
Today's Verse Illustrated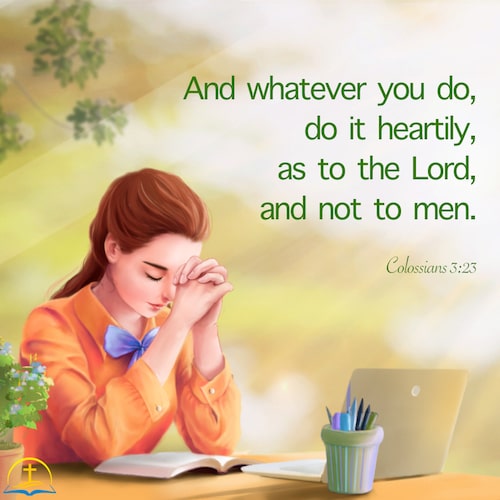 • Welcome to use our Bible Verse of the Day to enrich your spiritual life.
Leave a Reply