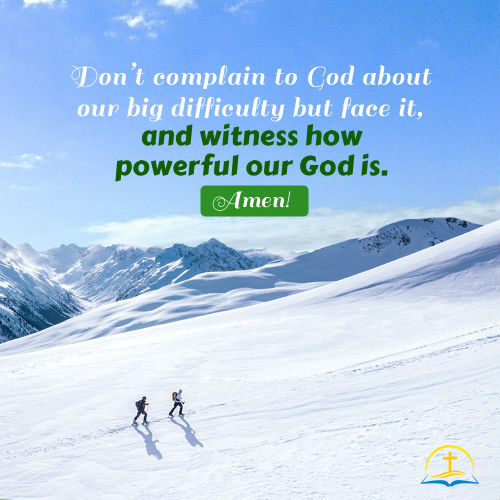 Don't complain to God about our big difficulty but face it, and witness how powerful our God is. Amen!
Truth Quote:
"Almighty God, the Head of all things, wields His kingly power from His throne. He rules over the universe and all things and He is guiding us on the whole earth. We shall often be close to Him, and come before Him in quietness; never shall we miss a single moment, and there are things to learn at all times. The environment around us as well as the people, matters and objects, all are permitted by His throne. Do not have a complaining heart, or God will not bestow His grace upon you."
from Utterances and Testimonies of Christ in the Beginning
---
• See our beautiful collection of Inspirational Images.
Chat With Us!
Now disasters occur frequently. How should we rely on God and worship Him to strengthen our faith? We invite you to join our online meeting group to seek the way together.