Jonah Preaches to the Ninevites
(Jonah 3:1-4)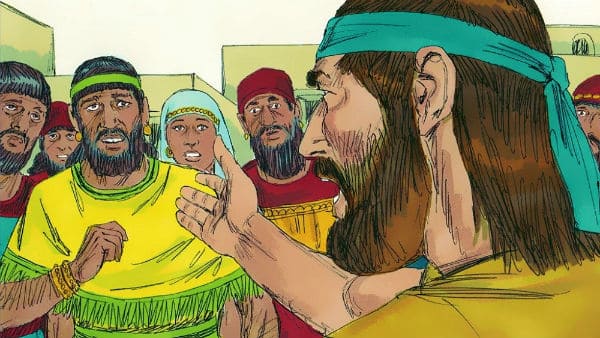 1 And the word of the LORD came to Jonah the second time, saying, 2 Arise, go to Nineveh, that great city, and preach to it the preaching that I bid you. 3 So Jonah arose, and went to Nineveh, according to the word of the LORD. Now Nineveh was an exceeding great city of three days' journey. 4 And Jonah began to enter into the city a day's journey, and he cried, and said, Yet forty days, and Nineveh shall be overthrown.
---
Question for Bible Studies
1. God's words to the Ninevites proclaimed by Jonah may seem simple, but what important message do they convey?
Read to get the answer: Jehovah God's Warning Reaches the Ninevites
Chat With Us!
Now disasters occur frequently. How should we rely on God and worship Him to strengthen our faith? We invite you to join our online meeting group to seek the way together.