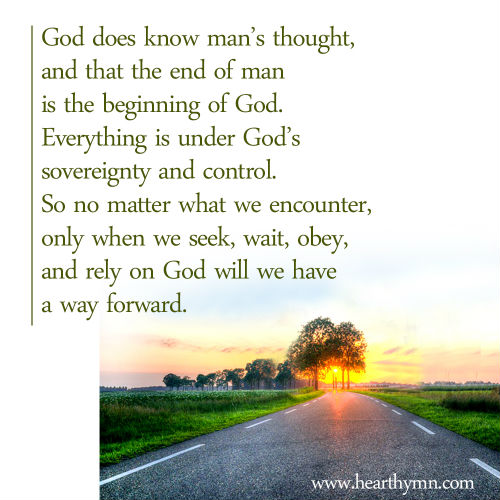 Inspirational Quote About Relying on God
"God does know man's thought, and that the end of man is the beginning of God. Everything is under God's sovereignty and control. So no matter what we encounter, only when we seek, wait, obey, and rely on God will we have a way forward."
How to Increase Our Faith in God in Hard Times
Want to join us?
Recommended:
• 2020 Christian Music Video "God Is the Beginning and the End"
• 2 Stories Help You Hold Onto Faith in God in Difficulties
• God's Unexpected Protection: A Cold Saved Me From Disaster
• Classic Words on How to Rely on and Look Up to God
• A 70-Year Old Nearly Becomes a Vegetable but Miraculously Recovers by Relying on God
• God Is in Control: A Cerebral Infarction Is Miraculously Cured
---
• More Quote Images About Faith in God
Chat With Us!
Now disasters occur frequently. How should we rely on God and worship Him to strengthen our faith? We invite you to join our online meeting group to seek the way together.