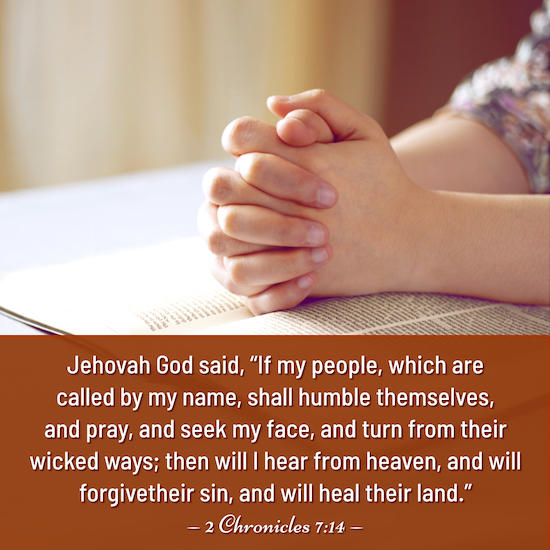 Jehovah God said, "If my people, which are called by my name, shall humble themselves, and pray, and seek my face, and turn from their wicked ways; then will I hear from heaven, and will forgive their sin, and will heal their land." – 2 Chronicles 7:14
How Should We Christians Approach the Plague?
👉Let's Discuss Online!

---
• See our beautiful collection of Bible Quotes Images.
Chat With Us!
Frequent disasters occur in the last days. Do you want to know how to get rid of sin and enter the kingdom of God? Please join our online gathering to find the way.