When we encounter setbacks and failure and thus feel sorrow and pain, we all long to receive comfort to heal the hurt in our heart. Only God is our reliance. He gave us life, and rules over and arranges everything of us. When we truly rely on God, He will heal the pain in our heart, and guide us to cast off hardship and live under the guidance of God's light.
Deuteronomy 31:6
Be strong and of a good courage, fear not, nor be afraid of them: for the LORD thy God, he it is that doth go with thee; he will not fail thee, nor forsake thee.
Psalm 37:5
Commit thy way unto the LORD; trust also in him; and he shall bring it to pass.
Psalm 147:3
He healeth the broken in heart, and bindeth up their wounds.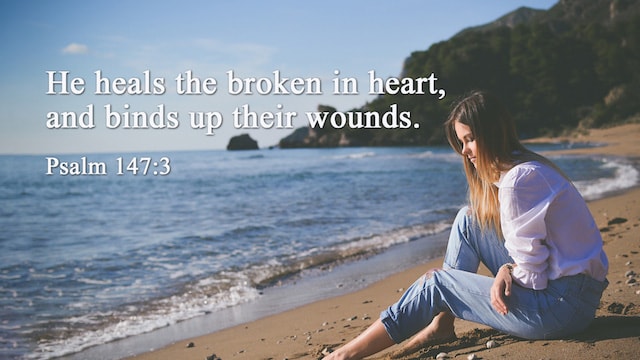 Matthew 11:28
Come unto me, all ye that labour and are heavy laden, and I will give you rest.
Psalm 94:19
In the multitude of my thoughts within me thy comforts delight my soul.
Psalm 86:17
Shew me a token for good; that they which hate me may see it, and be ashamed: because thou, LORD, hast holpen me, and comforted me.
Matthew 5:4
Blessed are they that mourn: for they shall be comforted.
2 Corinthians 1:4
Who comforteth us in all our tribulation, that we may be able to comfort them which are in any trouble, by the comfort wherewith we ourselves are comforted of God.
Related articles
Difficulties Are God's Blessings
Don't Panic! We Can Pray to God
You are welcome to share with us your thoughts and gains after reading these Bible verses and related articles. If you still have any confusions in your belief, please feel free to contact us at any time. May we help and support each other in the Lord's love.
Peace be with you all! Dear brothers and sisters, if you have any understanding or enlightenment from God, you're welcome to share with us.
1. Via the online chat window at the bottom right corner of the screen.
2. Send an email to [email protected].
We sincerely hope we'll grow spiritually through sharing with each other.