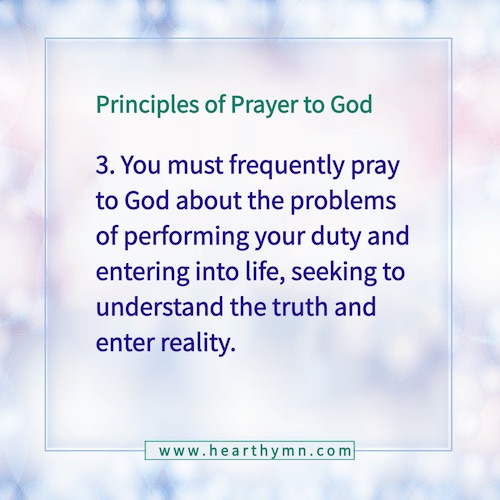 No matter what you are doing, no matter how big the matter is, and regardless of whether you are fulfilling your duty in God's family, or whether it is your private matter, you must consider whether this matter conforms with God's will, whether this matter is something a person with humanity should do, and whether or not what you are doing would make God happy. You need to think about these things. If you do this, then you are a person who seeks the truth and a person who truly believes in God. If you devoutly treat every matter and every truth this way, then you will be able to transform your disposition.
from "Seeking God's Will and Putting Truth Into Practice to the Greatest Extent Possible"
Recommended:
Almighty God is My Only Salvation
Have You Found the Secret of Teaching? (II)
I See God's Wonderful Deeds When I Rely on Him
Chat With Us!
Now, disasters are occurring frequently everywhere. In the Philippines, the pandemic and the famine have not passed yet and powerful Typhoon Molave, Goni and Tropical Storm Atsani have landed. Biblical prophecies of the coming of the Lord have been fulfilled. It stands to reason that the Lord has returned—so why have we yet to welcome His arrival? Will we not be plunged into the great tribulation if this carries on? And just what should we do to welcome the Lord's coming?