Job's Character and Wealth
(Job 1:1-5)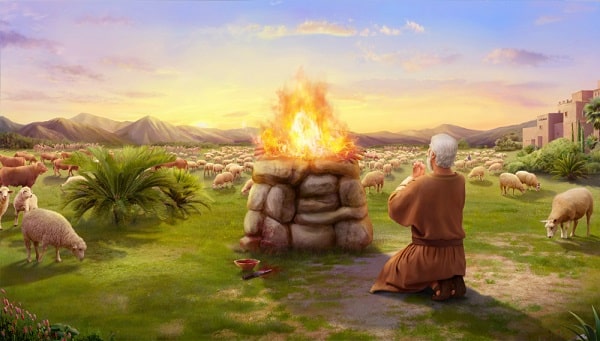 1 There was a man in the land of Uz, whose name was Job; and that man was perfect and upright, and one that feared God, and eschewed evil. 2 And there were born to him seven sons and three daughters. 3 His substance also was seven thousand sheep, and three thousand camels, and five hundred yoke of oxen, and five hundred she asses, and a very great household; so that this man was the greatest of all the men of the east. 4 And his sons went and feasted in their houses, every one his day; and sent and called for their three sisters to eat and to drink with them. 5 And it was so, when the days of their feasting were gone about, that Job sent and sanctified them, and rose up early in the morning, and offered burnt offerings according to the number of them all: for Job said, It may be that my sons have sinned, and cursed God in their hearts. Thus did Job continually.
---
Question for Bible Studies
1. How does Job fear God and shun evil in his daily life?
Read to get the answer: Specific Manifestations of Job's Fear of God and Shunning of Evil in His Daily Life
Peace be with you all! Dear brothers and sisters, if you have any understanding or enlightenment from God, you're welcome to share with us.
1. Via the online chat window at the bottom right corner of the screen.
2. Send an email to [email protected].
We sincerely hope we'll grow spiritually through sharing with each other.