Satan's First Attack
(Job 1:6-12)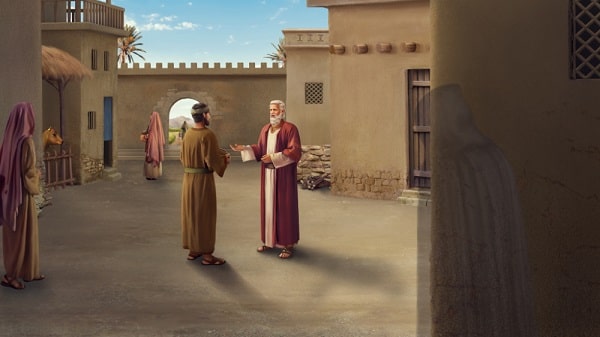 6 Now there was a day when the sons of God came to present themselves before the LORD, and Satan came also among them. 7 And the LORD said to Satan, From where come you? Then Satan answered the LORD, and said, From going to and fro in the earth, and from walking up and down in it. 8 And the LORD said to Satan, Have you considered my servant Job, that there is none like him in the earth, a perfect and an upright man, one that fears God, and eschews evil? 9 Then Satan answered the LORD, and said, Does Job fear God for nothing? 10 Have not you made an hedge about him, and about his house, and about all that he has on every side? you have blessed the work of his hands, and his substance is increased in the land. 11 But put forth your hand now, and touch all that he has, and he will curse you to your face. 12 And the LORD said to Satan, Behold, all that he has is in your power; only on himself put not forth your hand. So Satan went forth from the presence of the LORD.
---
Questions for Bible Studies:
1. Why does God allow Satan to tempt Job?
Read to get the answer: Mystery of Job's Trials
2. What is Satan's answer when Jehovah God asks Satan where he comes from? From its answer, how can we know its evil?
Read to get the answer: Dialog Between Satan and Jehovah God
Peace be with you all! Dear brothers and sisters, if you have any understanding or enlightenment from God, you're welcome to share with us.
1. Via the online chat window at the bottom right corner of the screen.
2. Send an email to [email protected].
We sincerely hope we'll grow spiritually through sharing with each other.