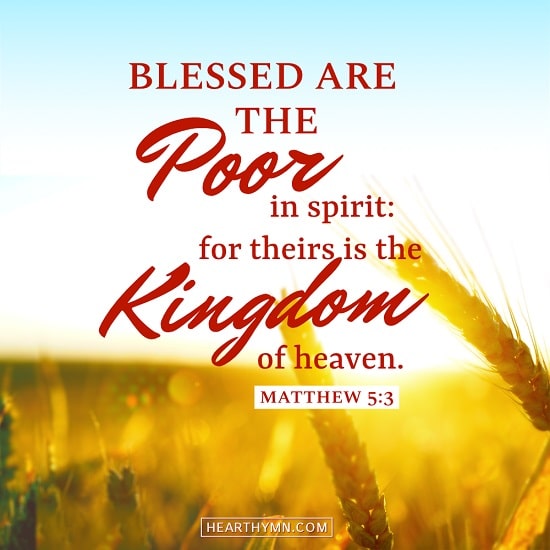 The Lord Jesus says, "Blessed are the poor in spirit: for theirs is the kingdom of heaven." (Matthew 5:3).
Related: Who Are the Poor in Spirit? Get the Answer From the Bible
---
• See more Bible Verse Images
Chat With Us!
The Lord Jesus has returned. Do you want to learn more?