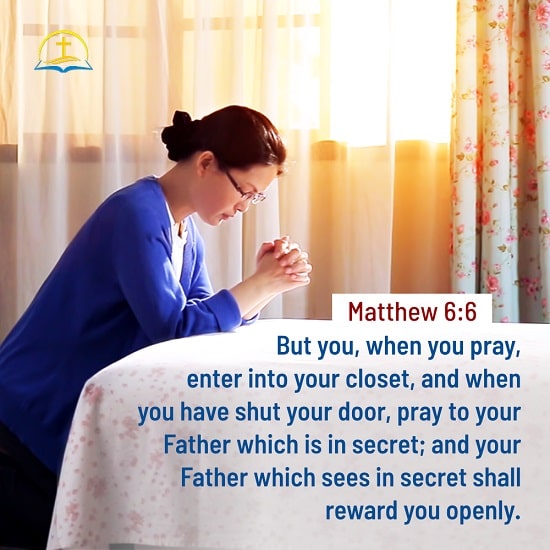 The Lord Jesus said, "But you, when you pray, enter into your closet, and when you have shut your door, pray to your Father which is in secret; and your Father which sees in secret shall reward you openly" (Matthew 6:6).
---
• View more Quote Images About Prayer
Chat With Us!
Now disasters are growing in scale. It is the most important thing to welcome the Lord soon. Our sermons will help you find the way.