God is a Spirit: and they that worship him must worship him in spirit and in truth.
– John 4:24
Thoughts on Today's Verse…
God is a Spirit. Although we have never seen Him, we can feel His existence when we rely on Him with heart and with honesty. God is not on the remote horizon, but just by our side. God is our ever-present reliance, refuge, and strong tower. I would like to worship God with heart and with honesty and have God live in my heart forever.
My Prayer…
Oh God! You see and penetrate all. You have done lots of work among us and we have enjoyed an abundance of grace from You. Although I have never seen You, I have experienced Your real existence. I would like to follow You forever. Amen.
You might be interested in: Learning to Pray from the Heart
---
Today's Verse Illustrated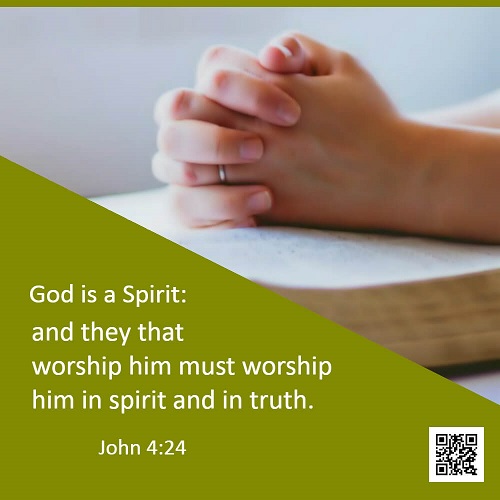 ---
• We welcome you to use our Bible Verse of the Day to enrich your spiritual life.
Chat With Us!
Frequent disasters occur in the last days. Do you want to know how to get rid of sin and enter the kingdom of God? Please join our online gathering to find the way.