23 Bible Verses to Strengthen Your Marriage
Bible Verses to Strengthen Your Marriage - Everyone hopes to have a happy marriage. But because of different lifestyles, interests, personalities, and viewpoints, or some trifling family matters, conflicts will happen and spouses can even suspect and quarrel with each other, which make their family at war and their marriage reach an impasse. Then what can we do to manage our marriage? Here I'd like to share with you 23 Bible verses to help you correctly treat your marriage and live a peaceful life with your spouse.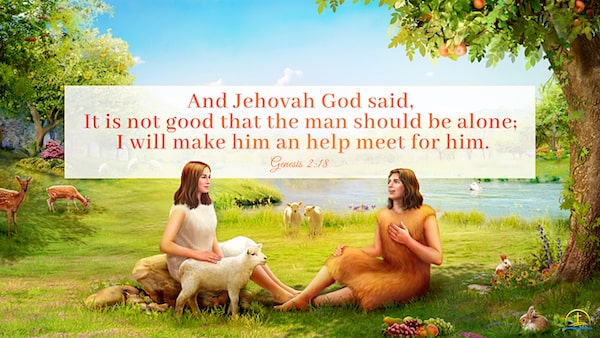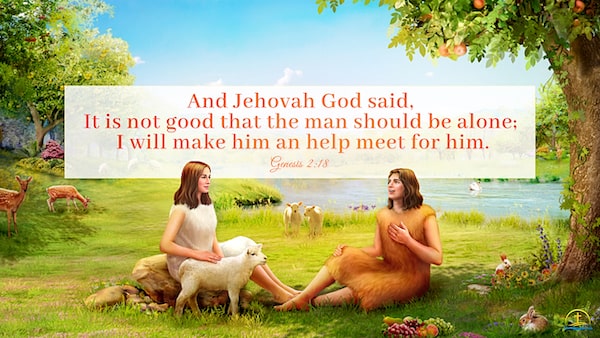 Quick Navigation
Acknowledge That Marriage Is Predestined by the Creator
Who will be our spouse? This cannot be decided by us ourselves but is controlled and predestined by the Creator. Just as God's word says, "A marriage is not the product of both members' families, the circumstances in which they grew up, their appearances, their ages, their qualities, their talents, or any other factors; rather, it arises from a shared mission and a related fate. This is the origin of marriage, a product of human fate orchestrated and arranged by the Creator." The marriage God arranges for us is the best and most suitable. So, a husband and wife should understand, respect and care for each other, obey God's sovereignty and arrangements, bear each other's obligations and responsibilities in marriage together, and fulfill the mission God has entrusted to us with one mind. This is God's will. Below are some Bible verses we should understand.

Bible Reading Made Easy app—an online
Bible study
tool—aims to help you read and study the Bible at any time and any place. It's your best tool for spiritual devotion.
Download Bible Reading Made Easy for free now.
Mark 10:8 And they two shall be one flesh: so then they are no more two, but one flesh.
Colossians 3:18-1 Wives, submit yourselves to your own husbands, as it is fit in the Lord. Husbands, love your wives, and be not bitter against them.
Related Christian Testimonies:
Her Husband Had an Affair—What Should She Do?
God Ordained Marriage Is Better Than That You Pursued
Forgive Others and Guide Others to the Path of Believing in and Worshiping God
Corrupted by Satan, we often reveal arrogant and self-important, selfish and despicable corrupt satanic disposition, and cannot get along well with our spouse, which harms our marriage. Only God can save us from satanic corrupt disposition. So, we should guide our spouse to believe in and worship God. When we reveal corruptions, we can pray to God to repent with our spouse, forgive and forbear with our spouse's mistakes according to God's demands. Only thus can we have a happy marriage.
Matthew 6:14 For if you forgive men their trespasses, your heavenly Father will also forgive you.
Luke 5:32 I came not to call the righteous, but sinners to repentance.
Related Christian Testimonies:
By Practicing God's Words I Get Along Harmoniously With My Husband
Why Did She Forgive Her Husband Who Had an Affair?
Christian Testimony: God Healed My Broken Heart After I Was Dumped
Be Loyal to Marriage
In this materialistic and money-centered society, because of the influence of evil trends, spouses having affairs, young women hanging out with the rich, men keeping mistresses, and more have become a general social phenomenon. Spouses' loyalty to marriage faces extreme challenge. In such an environment, how can we be loyal to marriage? First, we should see through marriage is predestined by God. Being disloyal to marriage is an evil form of behavior that violates moral principles and is hated by God. Plus, "As people act, Heaven watches." So we should have a God-fearing heart, accept God's observation in everything, pray to God more for God's protection, and practice to often live in front of God. Only thus can we overcome Satan and stand testimony when encountering Satan's temptations.
Genesis 2:24 Therefore shall a man leave his father and his mother, and shall join to his wife: and they shall be one flesh.
1 Peter 3:7 Likewise, you husbands, dwell with them according to knowledge, giving honor to the wife, as to the weaker vessel, and as being heirs together of the grace of life; that your prayers be not hindered.
1 Corinthians 7:2 Nevertheless, to avoid fornication, let every man have his own wife, and let every woman have her own husband.
Hebrews 13:4 Marriage is honorable in all, and the bed undefiled: but fornicators and adulterers God will judge.
Related Christian Testimonies:
How Did She Overcome the Test of an Extra-marital Affair?
God's Words Guided Him Out From His Pain of Lost Love
Put Aside Suspicions
Without true love, spouses will suspect and guard against each other, and cannot be of one mind with each other, which causes spouses to become estranged from each other and even makes their marriage to the end. Actually, suspecting others often is not the likeness a normal person should have but a narrow-minded and deceitful person have. Such people live a very miserable life. God likes honest people who don't suspect others. So, we need to be honest in marriage. When encountering some things that we cannot see through or understand, we should pray to and seek God more, and beg God to lead us. At the same time, we should open our heart and speak the true words in our heart to our spouse so as to understand each other. That way, suspicions won't hurt marital affection.
Amos 3:3 Can two walk together, except they be agreed?
Psalm 85:10 Mercy and truth are met together; righteousness and peace have kissed each other.
1 John 3:18 My little children, let us not love in word, neither in tongue; but in deed and in truth.
1 Peter 3:8 Finally, be you all of one mind, having compassion one of another, love as brothers, be pitiful, be courteous.
Related Christian Testimonies:
God Heals the Pain of Infidelity and Brings Me Hope of Living
Spouses Should Show Consideration and Respect for Each Other When Conflicts Happen
Conflicts are unavoidable in marriage life. Blaming and complaining against each other cannot solve any problems. Christian spouses cannot only look at other's shortcomings, but should reflect on ourselves according to God's demands, learn to understand, show consideration and respect for each other. This way spouses can love each other instead of hurting the relationship.
Luke 6:41 And why behold you the mote that is in your brother's eye, but perceive not the beam that is in your own eye?
1 John 4:7 Beloved, let us love one another: for love is of God; and every one that loves is born of God, and knows God.
Matthew 11:29 Take my yoke on you, and learn of me; for I am meek and lowly in heart: and you shall find rest to your souls.
Ephesians 4:29 Let no corrupt communication proceed out of your mouth, but that which is good to the use of edifying, that it may minister grace to the hearers.
Ephesians 5:33 Nevertheless let every one of you in particular so love his wife even as himself; and the wife see that she reverence her husband.
Related Christian Testimonies:
Heart-to-heart Talk to My Husband Instead of Complaint
How the Newlyweds Get Along With Each Other Harmoniously
Encourage Each Other in Weakness
In our daily life, some unhappy things often happen and make us weak and negative. At this moment, spouses should help and encourage each other, and rely on God to overcome these difficulties and trials together, so that we can rid ourselves of negativity and weakness sooner. This is loving and respecting each other and is the likeness Christians should have.
Genesis  2:18 And the LORD God said, It is not good that the man should be alone; I will make him an help meet for him.
Ecclesiastes 4:9-12 Two are better than one; because they have a good reward for their labor. For if they fall, the one will lift up his fellow: but woe to him that is alone when he falls; for he has not another to help him up. Again, if two lie together, then they have heat: but how can one be warm alone? And if one prevail against him, two shall withstand him; and a threefold cord is not quickly broken.
Proverbs 18:22 Whoever finds a wife finds a good thing, and obtains favor of the LORD.
Ephesians 4:2 With all lowliness and meekness, with long-suffering, forbearing one another in love; -
Related Christian Testimonies:
Saying Goodbye to Male Chauvinism
An Arrogant and Dominating Wife's Transformation
Rely on God at All Times
The Bible records, "Be sober, be vigilant; because your adversary the devil, as a roaring lion, walks about, seeking whom he may devour" (1Pe 5:8). In this dark and evil world, dangers and temptations come upon us any time. Without God's care and protection, we will be easily devoured by Satan. So, wherever and whenever we are, we should rely on God and often live in front of God. Only by being cared for and protected by God can we distance ourselves from various Satan's temptations. May the Bible verses below remind us: God is by our side and is our ever-present help.
Zechariah 4:6 Then he answered and spoke to me, saying, This is the word of the LORD to Zerubbabel, saying, Not by might, nor by power, but by my spirit, said the LORD of hosts. -
Joshua 1:9 Have not I commanded you? Be strong and of a good courage; be not afraid, neither be you dismayed: for the LORD your God is with you wherever you go.
Related Christian Testimony:
God's Love Guided Me Out of the Pain of Domestic Abuse
When we face setbacks and suffering, only God's words can give us faith and power. Do you want to read more words of God?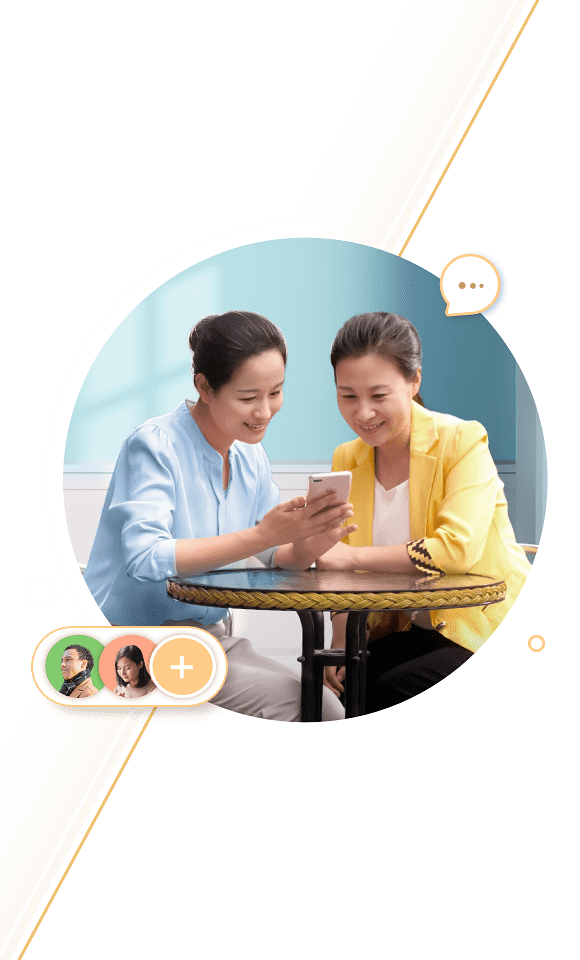 »Popular Bible Verse Topics:
Bible Verses About Family Love
Join Our Online Meeting Group
Now disasters are occurring. The Lord has already come back! How can we seize the chance to welcome the Lord amidst disasters and gain God's protection? Would you like to join our online meetings about welcoming the Lord's return?
Leave a Reply