14 Encouraging Bible Verses About God's Love
God loves us, cares for us and shows concern for us. His love accompanies us every minute and second regardless of whether we are able to understand. God's love for us is immense. Only God loves mankind and understands their needs the most. We hope the following verses could help you understand God's love.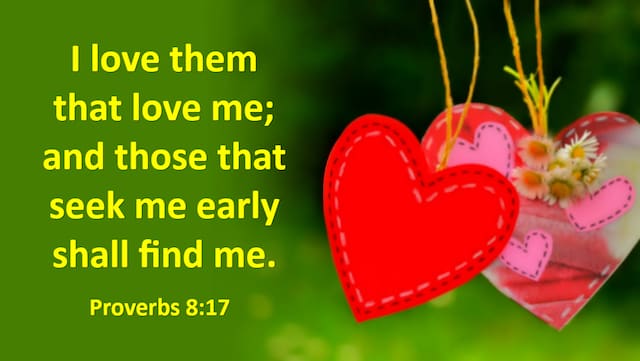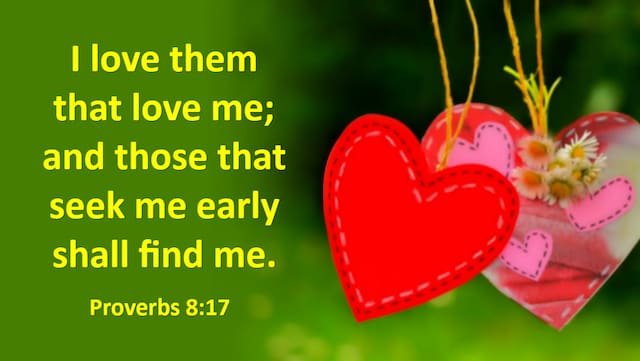 Proverbs 8:17
I love them that love me; and those that seek me early shall find me.
Psalm 136:26
O give thanks to the God of heaven: for his mercy endures for ever.
Revelation 3:19
As many as I love, I rebuke and chasten: be zealous therefore, and repent.
Job 5:17
Behold, happy is the man whom God corrects: therefore despise not you the chastening of the Almighty:
Psalm 86:15
But you, O Lord, are a God full of compassion, and gracious, long suffering, and plenteous in mercy and truth.
Hebrews 12:10
For they truly for a few days chastened us after their own pleasure; but he for our profit, that we might be partakers of his holiness.
Proverbs 3:11-12
My son, despise not the chastening of the LORD; neither be weary of his correction: For whom the LORD loves he corrects; even as a father the son in whom he delights.
John 15:9-10
As the Father has loved me, so have I loved you: continue you in my love. If you keep my commandments, you shall abide in my love; even as I have kept my Father's commandments, and abide in his love.
Hebrews 12:5-6
And you have forgotten the exhortation which speaks to you as to children, My son, despise not you the chastening of the Lord, nor faint when you are rebuked of him: For whom the Lord loves he chastens, and whips every son whom he receives.
John 3:16
For God so loved the world, that he gave his only begotten Son, that whoever believes in him should not perish, but have everlasting life.
Romans 5:8
But God commends his love toward us, in that, while we were yet sinners, Christ died for us.
1 John 4:7-8
Beloved, let us love one another: for love is of God; and every one that loves is born of God, and knows God. He that loves not knows not God; for God is love.
1 John 4:9-11
In this was manifested the love of God toward us, because that God sent his only begotten Son into the world, that we might live through him. Herein is love, not that we loved God, but that he loved us, and sent his Son to be the propitiation for our sins. Beloved, if God so loved us, we ought also to love one another.
Deuteronomy 7:9
Know therefore that the LORD your God, he is God, the faithful God, which keeps covenant and mercy with them that love him and keep his commandments to a thousand generations;
You are welcome to leave messages to us or chat with us via the online window at the bottom of the website, or use our Bible Verses By Topic page to quickly find verses about popular topics.
Leave a Reply