Xiaoli    Henan Province
Since I was small, my desire for reputation was always very strong,and when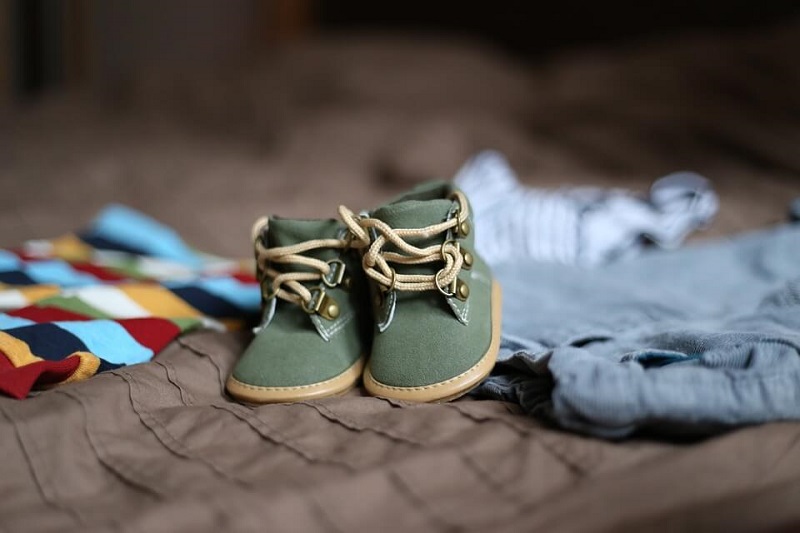 I interacted with people I paid particular attention to my own image, my status in other people's eyes, and their assessment of me. So I always allowed other people to have any convenience, any benefits, and I just buried difficulties or grievances in my heart. I didn't express those things to anyone, and when other people experienced difficulties I would always think of ways to help them. So in my parents' eyes, I was a good girl; I was a real delight. In my neighbors' and friends' eyes, I was warm and generous. After getting married, I also got along very well with my husband's family. When my sister-in-law and brother-in-law found partners and got married, I was running around like crazy. I contributed both money and effort, and I shared the burden with my parents-in-law. Before long I had become the good daughter-in-law and the good big sister. In reality, at that time I was exhausted every day and I was worn out to my very core because I was always tiptoeing around to maintain my relationships with other people and taking care of everyone else's feelings; I would monitor their expressions and then speak accordingly. I was afraid of hurting someone else and leaving them with a bad impression, and damaging my own reputation. After gaining these "good names," in my heart I felt proud, and that the price I had paid was worth it. I felt that I was very successful as a human being. I frequently thought to myself: If someday I encounter any difficulties, my friends, family, and neighbors will definitely extend a helping hand to me and help me out of my troubles. But just as I was basking in my "accomplishments" as a human being, a disaster came out of nowhere—it completely destroyed my fantasy and changed my views.
On December 4, 1991, my husband was in a terrible car accident. His spleen ruptured, his liver and kidney were damaged, and there was major intestinal damage. He was bleeding uncontrollably. He underwent four surgeries in just one month with more than 2000 milliliters in blood transfusions. Even so, his life was still hanging by a thread. The doctor said that if they didn't continue with the blood transfusions, his wounds simply wouldn't be able to heal. At that time we had just finished building a house and had also bought a car, so we were heavily in debt. There was absolutely no way for us to bear such huge medical fees, and my parents exhausted all their resources so that my little brother could go to college. They had no ability whatsoever to help us, so I had no choice but to reach out to my relatives and friends. But I had never imagined that these people who were usually surrounding me would, one by one, find an excuse to turn me down, to dodge me. I was very hurt. Later, I heard that a relative who we had helped quite a bit had said to someone else: "We couldn't possibly lend them money. There was absolutely no hope of curing him, and if he died, his wife would just get married to someone else, and then who would pay us back? And even if he doesn't die, I bet he'll be disabled for the rest of his life, so wouldn't lending him money just be throwing it away?" After hearing these cold, heartless words, I could only cry because I knew that this was the voice of all those people who would not lend me money. But what was even more disappointing for me was the unkindness of my husband's family. My parents-in-law clearly had money, but they only gave us 500 yuan, and later on when they were settling accounts with us, they counted the costs of their transportation, meals, and fruit from when they came to visit my husband in the hospital. My husband had two well-off younger brothers, and when they came to visit him in the hospital they only gave 500 yuan between the two of them. That little bit of money given by my in-laws was a drop in the bucket for us. It couldn't help resolve our real difficulties. In the midst of pain and hopelessness, I could only apply for loans from the bank, but the bank denied my applications. In the end, I had no choice but to sell the car for a low price to fund my husband's treatment. In spite of all this I wasn't able to put together enough of my husband's medical fees. I was really out of options, and three months later, my husband was discharged early when his wounds had not yet healed. But I never imagined that just as we were stepping into our home, those we owed money to were right on our heels, rushing through our door. Even my elder sister-in-law came to our house asking for money. Facing this situation, I was hurt beyond words. I ran out alone to a wooded area on top of a hill to cry. I had just turned 24 at the time and had only been married to my husband for one year. My ruthless parents-in-law had placed this entire burden on me, and not a single person around us was willing to extend a helping hand to us. The road ahead would be long—how could I bear that kind of blow, that kind of burden? When I was in the woods, I thought and cried, and thought and cried. I really didn't have the courage to continue on, and I yelled up at the sky: "Heavens! Why is my life so difficult? I really can't go on in this world. Oh Heavens, I beg You to take my life away from me!" Suffering is suffering, and practical difficulties must be faced in the end, and I didn't have any choice but to pick myself up, steel myself, and support my family. Enormous life stress led to me, who had always been cheerful and energetic, moping every day. When my husband saw me so wronged, he cried and said: "You should leave this home; you don't have to suffer like this for me!" To tell the truth, I also had some thoughts of leaving, but I saw my reputation as more valuable than gold, so absolutely would not leave my husband under those circumstances. The days following were even more difficult. My husband couldn't do any physical labor, and on top of that there had been three years of drought with almost no harvest for three years running, so I was carrying a heavy debt. Even eating became an issue. Just when I was fully awash in despair and I had no hope for continuing on, someone advised me to believe in Jesus. After believing in Him, I saw Jesus' words in the Bible saying: "For God so loved the world, that he gave his only begotten Son, that whoever believes in him should not perish, but have everlasting life. For God sent not his Son into the world to condemn the world; but that the world through him might be saved" (John 3:16-17). In the midst of those days of suffering, those words from God brought me great comfort. I also read in the Bible that after the Lord Jesus was resurrected and left us, He went to prepare a place for us, and if it had been prepared He would meet us. From then on, in my heart I looked forward to the day that God would return, and I thought: When God returns, I will no longer need to suffer in this world.
Peace be with you all! Dear brothers and sisters, if you have any understanding or enlightenment from God, you're welcome to share with us.
1. Via the online chat window at the bottom right corner of the screen.
2. Send an email to [email protected].
We sincerely hope we'll grow spiritually through sharing with each other.