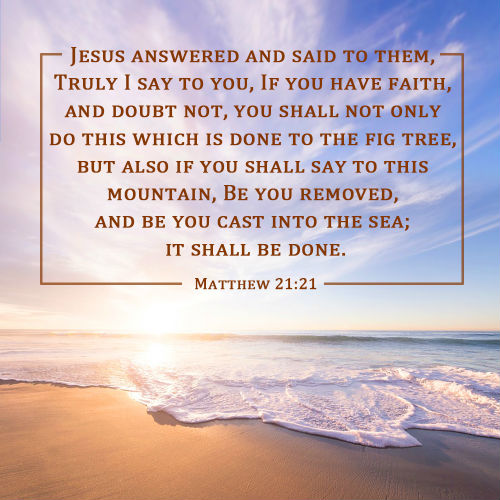 Bible Verse – Matthew 21:21
Jesus answered and said to them, Truly I say to you, If you have faith, and doubt not, you shall not only do this which is done to the fig tree, but also if you shall say to this mountain, Be you removed, and be you cast into the sea; it shall be done.
Related Testimonies on Faith:
• Relying on God, Gain the Wisdom
• God's Wonderful Deeds After Cooperating With God's Work
---
• More Quote Images About Faith in God
Peace be with you all! Dear brothers and sisters, if you have any understanding or enlightenment from God, you're welcome to share with us.
1. Via the online chat window at the bottom right corner of the screen.
2. Send an email to [email protected].
We sincerely hope we'll grow spiritually through sharing with each other.