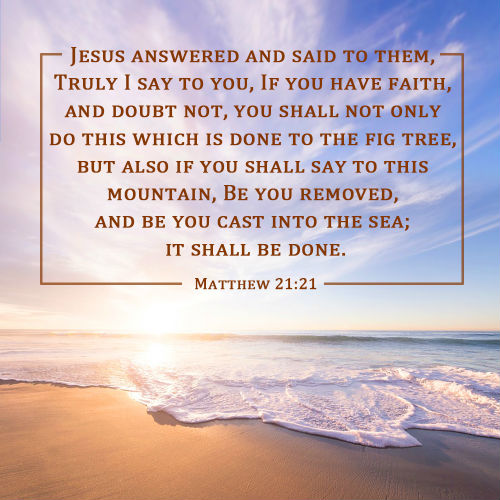 Bible Verse – Matthew 21:21
Jesus answered and said to them, Truly I say to you, If you have faith, and doubt not, you shall not only do this which is done to the fig tree, but also if you shall say to this mountain, Be you removed, and be you cast into the sea; it shall be done.
Related Testimonies on Faith:
• Relying on God, Gain the Wisdom
• God's Wonderful Deeds After Cooperating With God's Work
---
• More Quote Images About Faith in God
Chat With Us!
If you want to go deeper into Bible study and learn the news of the Lord's return, you're welcome to contact us at any time.